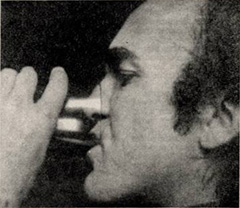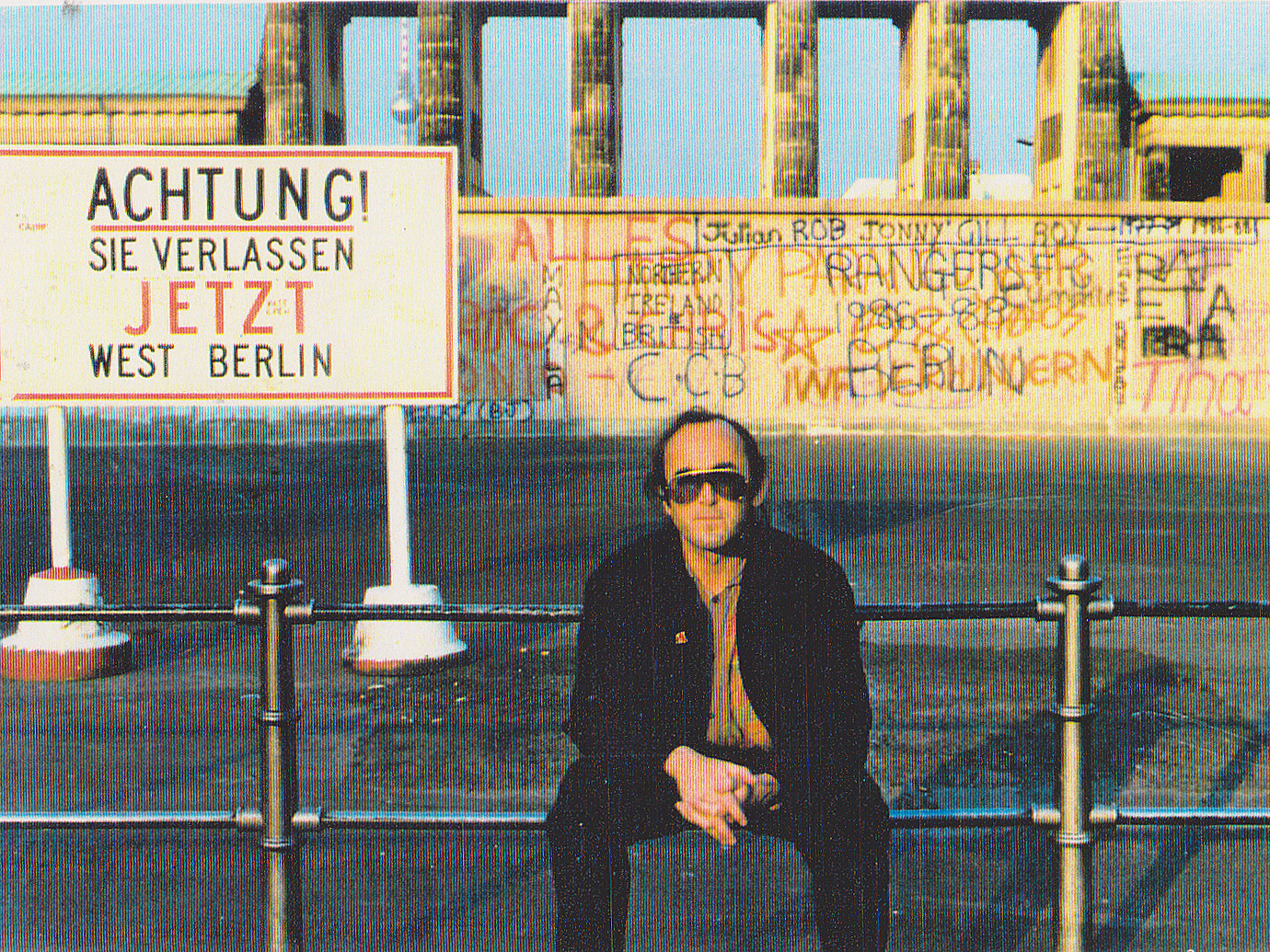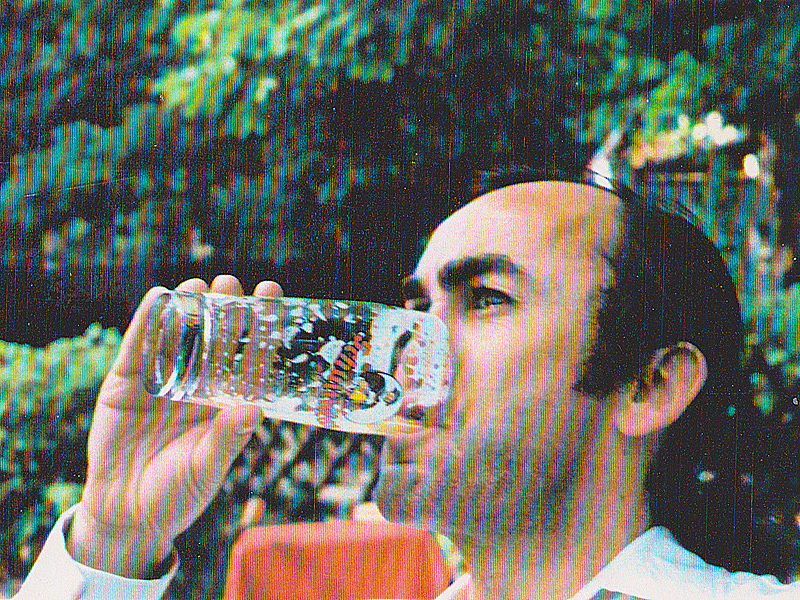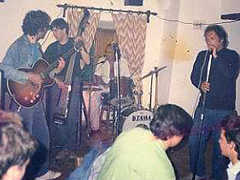 The Pa Amb Oli Band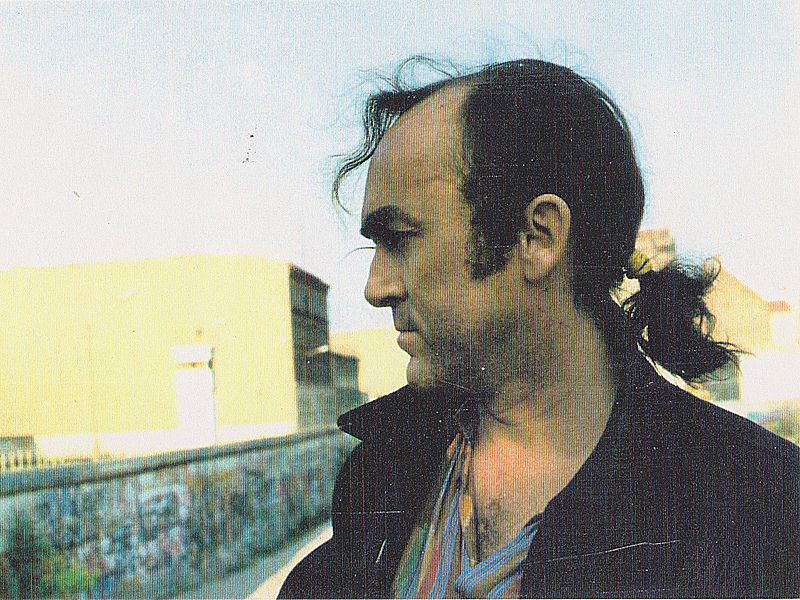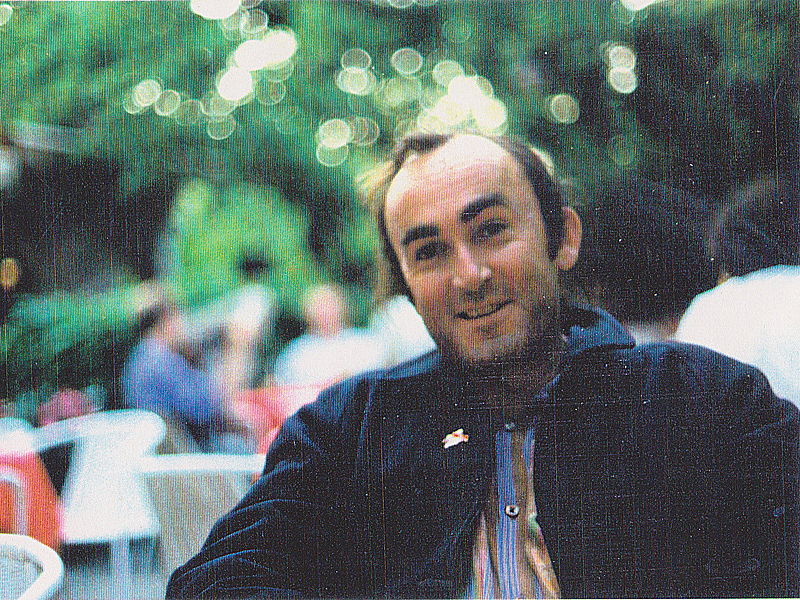 The Happening Combo
'Starvin' Marvin Siau, Kevin & Ollie
in Kevin's front garden, Deià, Mallorca 1982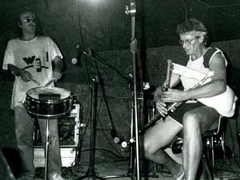 Ollie & Ronnie Wathen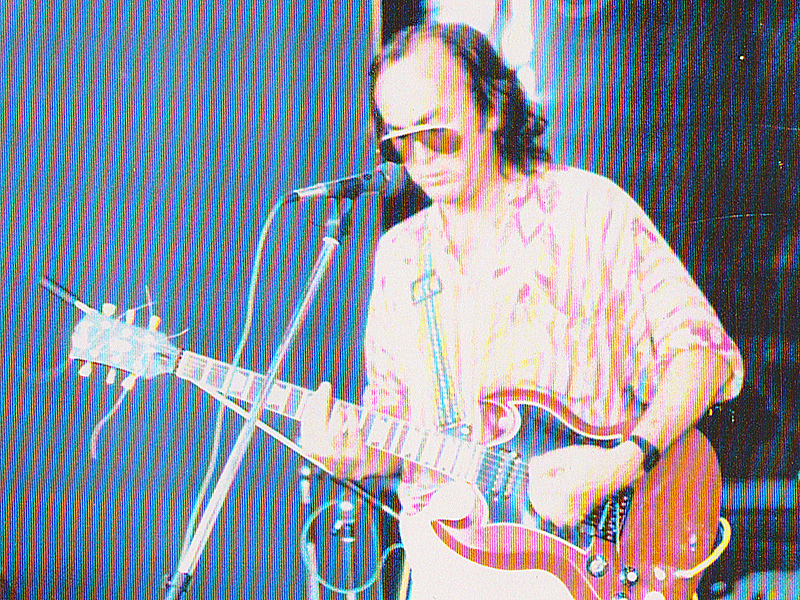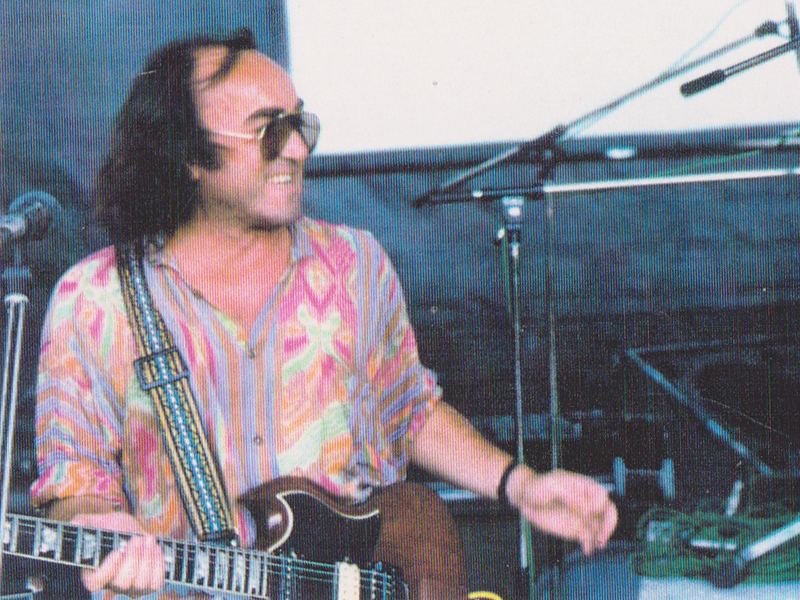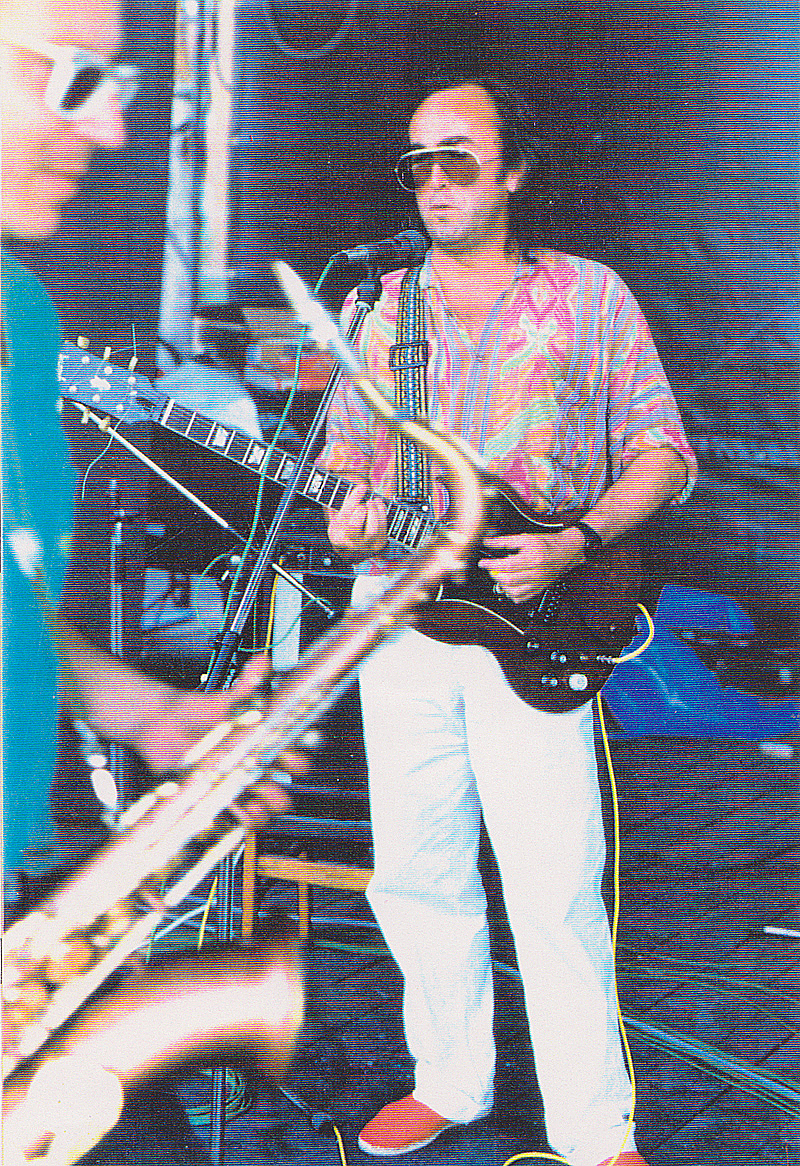 Rey Lui
"I must get out of Spain and start playing guitar again" Ollie Halsall 1992
Bassist Marcelo Fuentes confirms that, shortly before Ollie's death, he was planning a solo album with Relarivity Records.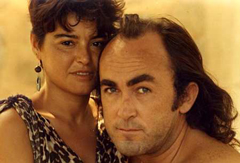 Ollie & Eva Valliente[?] 1984|5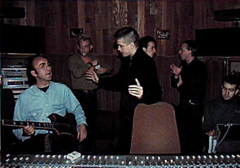 In In the studio with Radio Futura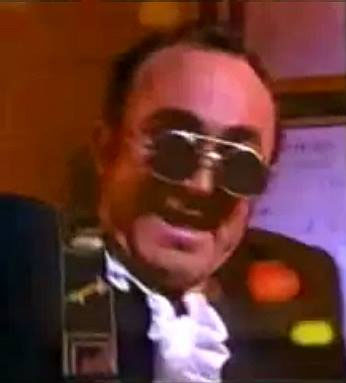 with radio Futura 1989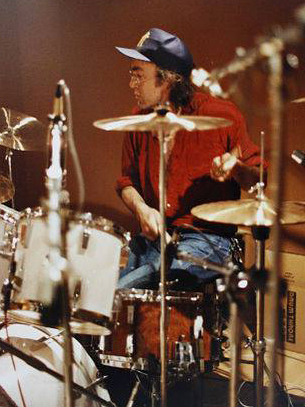 With Distrito 14, 1991
Formerly The Offbeats
Fica't Una Ceba Pes Cul!
Live at the Selva Rock Festival 1981
Al Suelo Coño!
Metropolis
Violent Elation
Push Push
Marie Celeste
Don't Know Why | Hound Dog
I Saw Her Standing There
Hamish MacDonald vocals
Lisa Life vocals keys
Jordi Ramone drums
Pere Colom bass vocals
Zanna Gregmar vocals keys
Ollie Halsall guitar vocals
Many thanks to Ian Carpenter
for the videos
Hound Dog
I Saw Her Stnding There
Push Push
The Pa Amb Oli Band
Occasional group in which Ollie played drums with Tomás Graves on bass ans his brother, Juan, on guitar
The Outer Tunes
Outer Tune

L-R Carmen Graves, Tomás Graves, Ollie
'Tuning Up at Dawn'
A Memoir of Music and Majorca
Tomás Graves
Los Suaves 1991
Maldita Sea Mi Suerte
La Noche Se Muere
A nightmare 'shredding' competition involving various players. Ollie, naturally, provides the best solo - using a mike stand! [See article below]
Coño, es Ollie Halsall, joder!
I met Ollie when I was working at Estudios Kirios, Madrid, in the Synclavier studio in 1991. He was producing an artist, that to my limited knowledge, was never launched by EMI (no surprise there) called Lucrecia, and he wanted to play sampled drums on the keyboard, which he did. I considered myself a bit of a guitarists 'fanboy', but I had never heard of him (I should have known, the people in the Studio venerated him - Coño, es Ollie Halsall, joder!).
He was a pretty cool guy, had his tantrums like anybody else, I found him to be more acrid than fun to be around; he wore a black leather jacket and pants and he used to smoke Ducados-black tobacco.
I had the opportunity to share a 45 minute heavy traffic bus ride from Madrid to Alcorcon (Kirios)and we talked about the weather in the Peninsula, asked me if I could help him find a flat to rent (?), and talked about how easy it was to cop some good stuff in España. Although I was thinking of the smokable THC, I think he was referring to the strong stuff (H-ey, choose your poison!!!), but, anyway, we worked for a while and then he disappeared.
On that bus ride, he told me about a guitar solo that 'Los Suaves' (a hard rock band)
rom Galicia that was recording their 'Dame Rock and Roll' album in the same studio) had asked him to play, along with other guest guitarists, and he told me that he had played the best solo on the record (not very 'umble there) with a right handed guitar and a mic stand!!! At the time I was thinking to myself 'yeah, right, this guy is full of shit' but, ah, life works in mysterious ways, and he was right!
I looked this site up in Google after re-reading a 1997 Q magazine with a Ten Years After album review where they mentioned him (the only time I have ever seen his name in print, shit!) and now, I find he was a legend . . . 12 years later! If I had known, Korben . . . Well, Bless his Soul and I''m glad I shared some time with him - Un Bongazo a su memoria!!!
More meanderings: I remember the first day I met him. I arrived to the studio and he was already there, ready to play triggered drum samples from the Synclavier for Lucrecia''s CD- I thought that he either was an excellent player or a fool-no doubt after a few minutes later (I was the fool)
Germán F [Germán Sánchez Fas] 2005
Please visit the 'Glammest' group website
Check out Ollie's solos at 7:29 to 8:04 and the one with the mike stand at 14:54'' to 15:29
Starvin Marvin
Single 1983
Birdseeds
---
Ronni Urini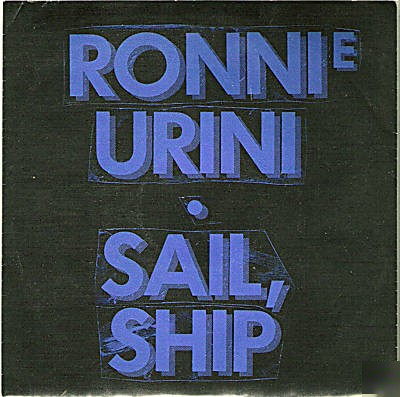 Sailship
Single 1983
Included on an Austrian 2-CD Compilation Neonbeats - Austrian New Wave and Postpunk
[ Klanggalerie, 2010]
---
Majaband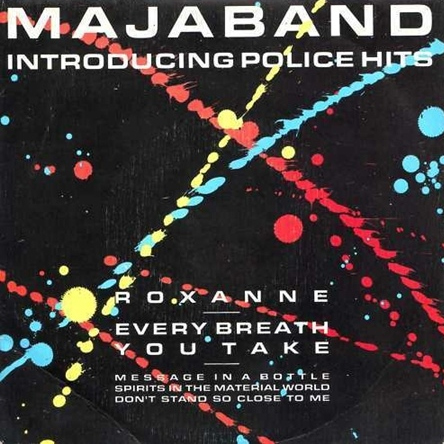 Introducing Police Hits (!) 1983]
An expertly performed 'mash-up'. The question is, why?
---
Mania

Mania [1983]
Rhythm guitar on three tracks. Not yet documented
---
Manzanita
Mal de Amores 1984
Not yet documented
---
Radio Futura


Veneno en la Piel 10 Aug 1989
Veneno en la Piel [inst]
Spanish Surf Music!?
Rarezas [Rarities] 1992
La Vida en la Frontera [live]
In Concert recordings:
Live in Santander 10 Aug 1989
Live in Madrid 25 Sep 1990
Malaga 3 August 1990
Veneno en la piel
---
Los Favoritos
10,000 Revoluciones 1989
Not yet documented
---
El Primer Tercio
Hay un Espacio Para Ti (1989)
Mi Cama Espera
Distinctive Halsll solo on this otherwise unremarkable, self-produced album.
---
Melopea
Surf & Rock and Roll (1989)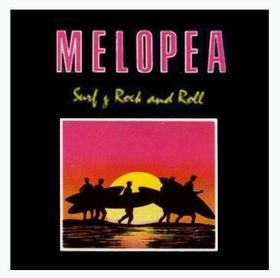 Producer. Not yet documented
---
Desperados
Tan Alto Como Nos Dejen 1990

Not yet documented
---
Montana

Un Dia Entre Semana 1990
Un dia Entre Semana
Keyboards and slide guitar
---
Texido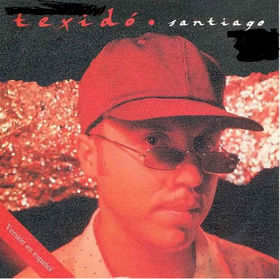 Texido
Nothing Like You
Ely
Apart from playing, Ollie also co-produced the album, so I guess he is to blame for under-mixing his guitar at times. Texidó wrote his songs in English, being from the Malaga-Torremolinos area he found it quite natural to do it that way JS
Rey Lui
Un Nudo en la Garganta 1988
Velocidad 1990

Velocidad [Speed]
featuring a staggering 'scat' solo by Ollie
---
Corcobado y Los Chatarreros

Tormento de Tormento 1991
Not yet documented
Suceso 1991
Not yet documented
---
Varsovia
Not yet documented
---
Hombres G

Historia del Bikini 1992
Encima de Ti
Apart from being a nice solo, this was quite probably Ollie's very last studio recording JS
---
Antonio Flores
Not yet documented
---
Tino Casal
Casal Viva
Etiqueta Negra

Single:
Poker Para Un Perdedor|Embrujada
Not yet documented
---
Ramoncin

Corta 1982
Val del Cas
Perdedor
Hombdres del Alma
Atrapado en un Semaforo
Calles Oscuras
Sal de Naja
Canciones Desnudas
Sopa de Gafas
Bajando
El Circo del Rock
Unemboldened titles feature OH as
co-writer or rhythn guitar player only
Ramoncinco 1984
Fabrica de Hombres
Golfa
The two tracks feature a couple
of short solos. Ollie also wrote the music for both tracks. He also composed three further tracks on the album, but there are no solos nor remarkable guitar playing on them - JS
---
Distrito 14
A demo produced by Ollie Halsall in 1991 allowed the group to get a record deal, recording an EP called Dias De Gloria, released by EMI in 1993, followed by El Cielo Lo Sabe.
---
Zanna Gregmar
Not yet documented
---
Claudia Puyol
Not yet documented
Many, many thanks to Jorge Souto for the annotations [JS] and archive copies of many of these recordings. This invaluable contribution has helped to make sense of the 'jig-saw' puzzle which comprised Ollie's later career.
Mainstream Machine
Occassional jazz group in Mallorca