The Confessions of Doctor Dream 1973

Didn't feel Lonely

---
JJune 1 1974
Ayers Cale Nico Eno
Live at The Rainbow Theatre


May I

Shouting ina Bucket Blues
[Everybody's Sometime]
[Two Goes Into Four]
[Tracks in brackets do not feature Ollie on lead guitar]
Ollie is also present on on the John Cale Nico and Eno tracks.
Until 1998, the only official live Ayers/Halsall release - and then only three tracks. Tthe solo on May I earned Ollie a place in Terry Theise's 'Top Ten' [see below] nearly three years later (Guitar Player magazine, January 1977)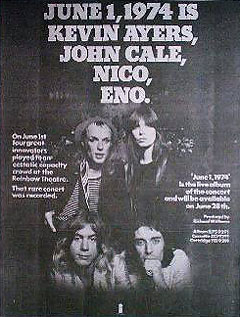 ---
The BBC Sessions,
1973-76

Another Whimsical Song
Lady Rachel
Stop This Train
Didn't Feel Lonely
The BBC Sessions, 1973-76 is a double CD with earlier Ayers tracks, so probably a better buy.
---
Sweet Deceiver 1975
Observations
[Guru Banana]
[City Waltz]
Toujours la Voyage
Sweet Deceiver
[Diminished But Not Finished]
[Circular Letter]
[Once Upon an Ocean]
[Farewell Again]
Tracks in brackets include OH only on bass, acoustic, vibes or vocals]
Elton John piano on Guru Banana & Tojours la Voyage

---
Yes We Have No Mananas 1976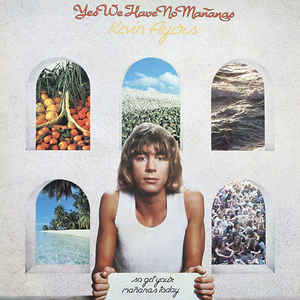 Star
Mr. Cool
The Owl
Love's Gonna Turn You Round
Help Me
Ballad Of Mr Snake
Everyone Knows The Song
Blue
Mr Cool features Ollie's only known use of wah pedal! I have long regarded these two albums (Sweet Deceiver & Yes We Have No Mananas) as amongst Kevin's finest achievements. Apart from some superb guitar, Ollie also provides most of the Deceiver bass parts.

---
Too Old to Die Young 1998

Didn't Feel Lonely
Observations
Stranger in Blue Suede Shoes
Farewell Again

BBC radio sessions 1975 with Zoot Money keyboards.



---
Rainbow Takeaway 1978

Blaming It All On Love
Ballad Of A Salesman
View from the Mountain
Rainbow Takeaway
Waltz For You
Beware of the Dog
Strange Song
Goodnight Goodnight
Hat Songe
CURRENTLY UNAVAILABLE [JAN 2018]
EXCEPT AS DOUBLE CD WITH That's What You Get Babe

That's What You Get, Babe 1980

That's What You Get

Where Do I Go From Here
[You Never Outrun Your Heart]
Given And Taken

Idiots

Super Salesman
[Money, Money, Money]
Miss Hanaga
I'm So Tired
Where Do The Stars End
[Tracks in brackets include OH only on bass or vocals]
CURRENTLY UNAVAILABLE [JAN 2018]
EXCEPT AS DOUBLE CD WITH Rainbow Takeaway

---
Percussion [film soundtrack)
1983
[Howling Man]
Unavailable
---
Deia Vu 1984

Champagne and Valium]
[Thank God For A Sense Of Humour]
[Take It Easy]
[Stop Playing With My Heart]
My Speeding Heart
[Lay Lady Lay]
[Stop Playing With My Heart]
[Be Aware Of The Dog]
OH plays guitar on only My Speeding Heart but appears to play bass on everything else

---
As Close As You Think 1986
Kevin Ayers Lead vocals, rhythm guitar
Ollie Halsall Guitar, backing vocals*
Poli Palmer Fairlight programming
Pat Crumly Saxophone and flute
*Lead vocal on Never My Baby
The riff on Too Old to Die Young (in fact another version of Champagne & Valium) was later ressurected on Another Rolling Stone from Falling Up. Ollie-freaks should take especial note of this remarkable album.
The credit 'Kevin Ayers featuring Ollie Halsall' could almost be reversed - such is the balance of the collaboration. Indeed, Never My Baby is, to all intents and purposes, a Halsall solo performance.Busine.

---
Falling Up 1988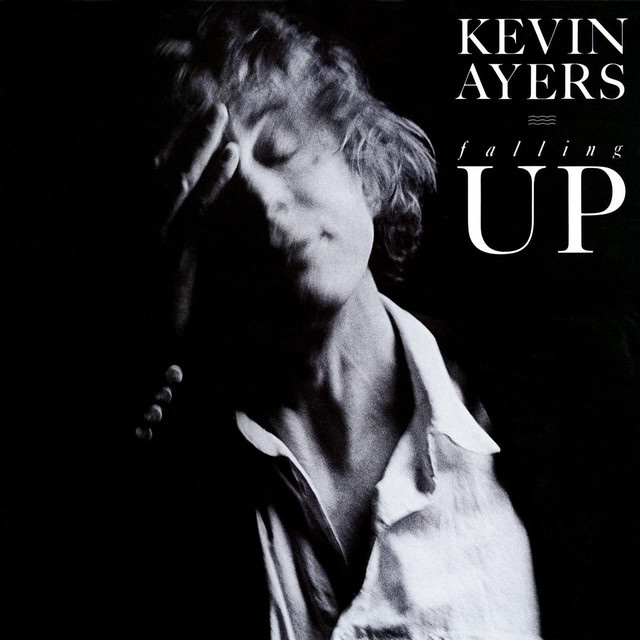 Saturday Night
Flying Start
The Best We Have
Another Rolling Stone
Do You Believe
That's What We Did
Night Fighters
Am I Really Marcel?
Marcel features quite possibly the most elusive solo of Ollie's entire career, even remarking on it himself in a 1988 interview. Quite how he achieved the final note will remain a mystery
CURRENTLY UNAVAILABLE [JAN 2018]
---
Still Life With Guitar 1992
Extended version 2002
Ghost Train
I Don't Depend On You
Don't Blame Them
It's getting very near the end and if Ollie's composition Ghost Train isn't now one of the most poignant pieces of music you've ever heard I'd like to know what is. What a shame the live 'Another Year Goes By' chorus came too late for the album version.
Ollie plays just acoustic on Ghost Train and Don't Blame Them and vibes on I Don't Depend on You.
The 2017 album The Happening Combo includes Ollie's original demo of Ghost Train.

Details

£7.99 plus postage


'Starvin' Marvin Siau