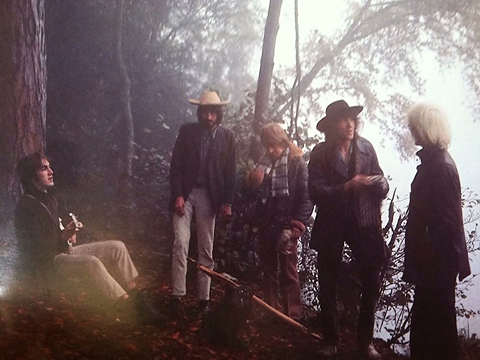 .
Beggin
Bouton Rouge
[French TV] 1968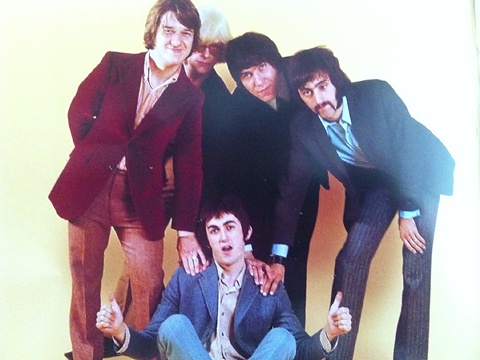 .
Beggin
Bouton Rouge
[French TV] 1968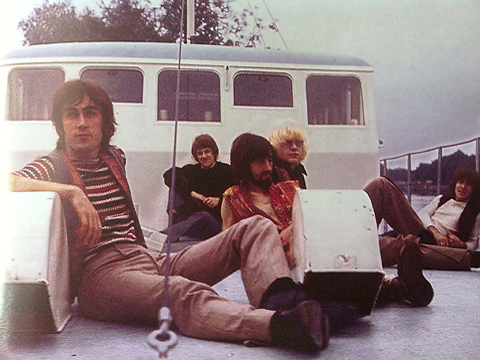 Come on Up
Bouton Rouge
[French TV] 1968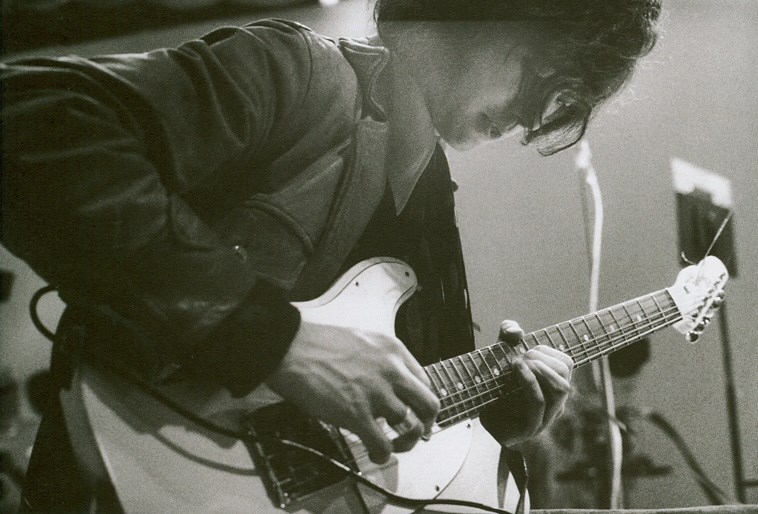 HHere's a remarkable photo from the Bouton Rouge French TV show rehearsals 9 March 1968. During a break, Jimmy Page of The Yardbirds [who were on the same show] plays Ollie's white Fender Telcaster. Thanks to my US alter-ego Rutling Ken Thornton of www.pattofan.com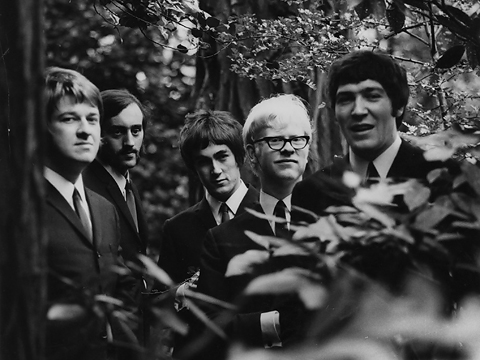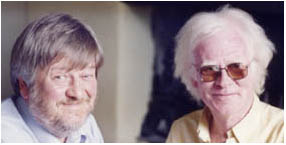 Admiral' John Halsey
& 'Professor' Chris Holmes
Cambridge 1997
© Barry Monks
Timebox
Chris Holmes keys
Clive Griffiths bass vocals
Ollie Halsall guitar vibes keys vocals
Mike Patto vocals
John Halsey drums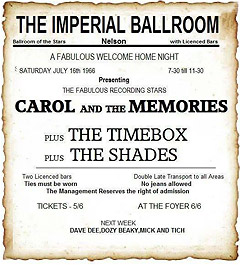 Thanks to Graha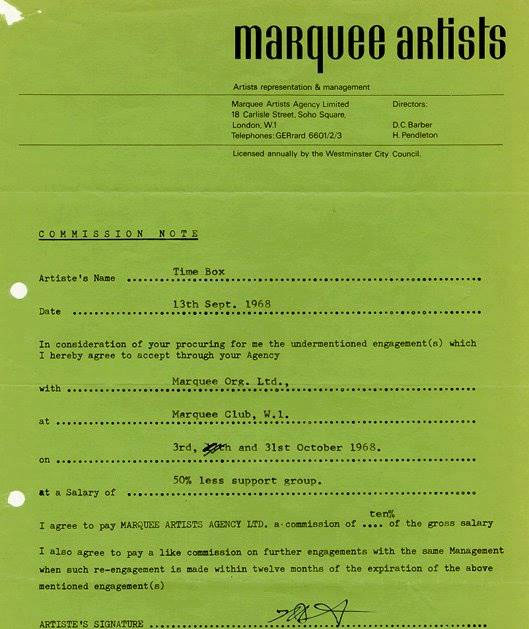 m Oliv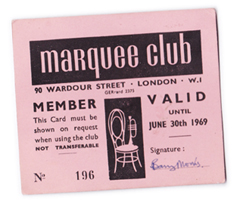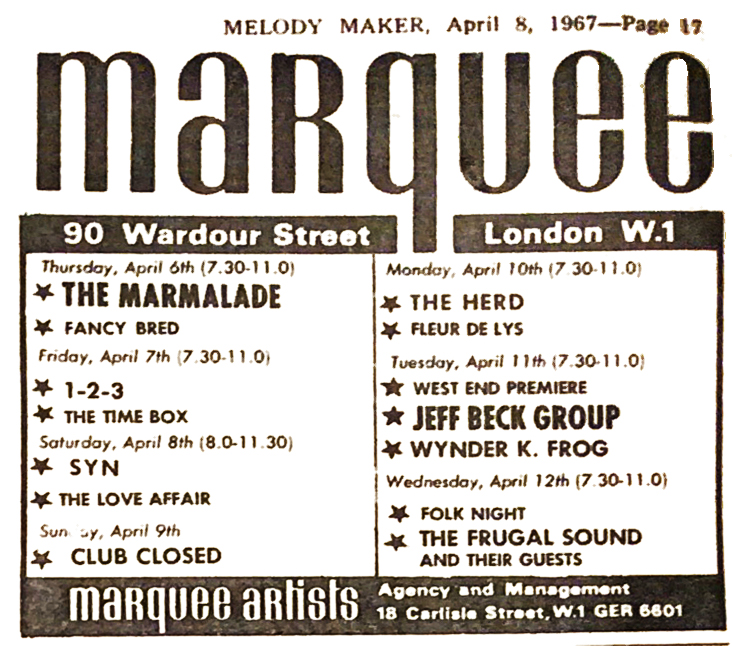 One of my best Timebox memories: My roommates and I decided to throw a party and it was going along splendidly until the record player started acting up. There were various versions of who of Timebox were actually in attendance at the party; since I am the last surviving member of the four of us, I will go with my own version, as I distinctly remember Mike and Ollie sitting on the steps of our "sunken" living room that night (no Chris, no Clive) looking rather exhausted as they had just come from playing a gig someplace. The music stopped and everyone was sort of at a loss to deal with the quiet. Quick as a flash Ollie ran out to the van and within minutes the music was once again happening. I have no idea what he did but whatever it was, it worked. However, the lowest volume was approximately 14-1/2. I was sure that we would be deported or at least ticketed (it was, after all, St. John's Wood) but when I looked out the window there were people dancing in the street and suddenly our small party had become a huge block party, thanks to Ollie's ingenuity. I found out later that we had emptied out the pub around the corner and half the houses in the neighbourhood. Good music played loudly will do that. The next morning several of my albums had disappeared and I was most upset that my Tim Hardin Live in Concert album was one of the missing. It always struck me as ironic that the next Timebox single turned out to be Don't Make Promises, with the arrangement sounding unusually similar to the live version on my purloined album. Oh well."
- Patricia Olkiewicz 2017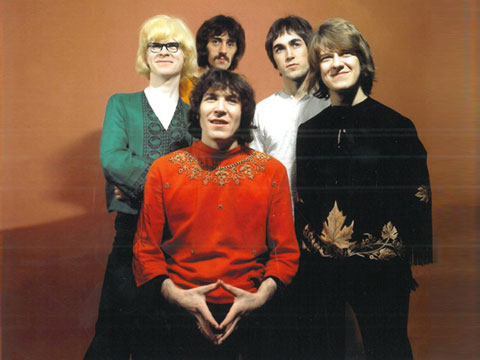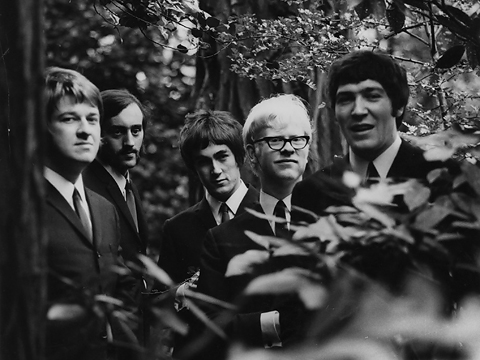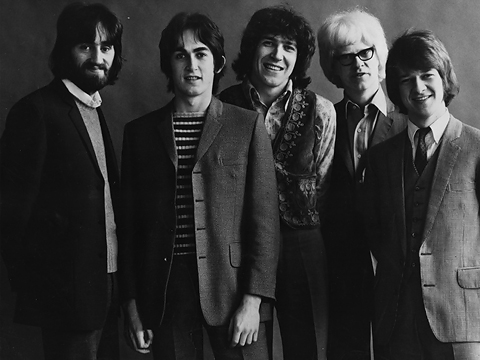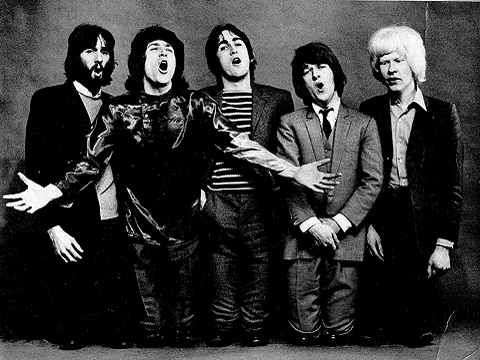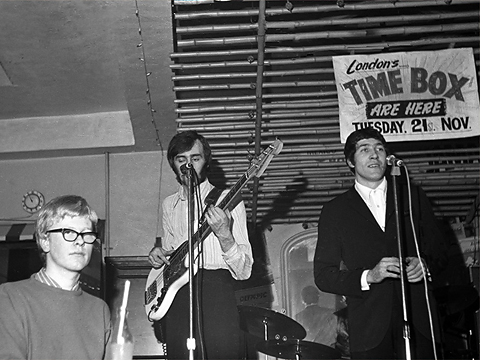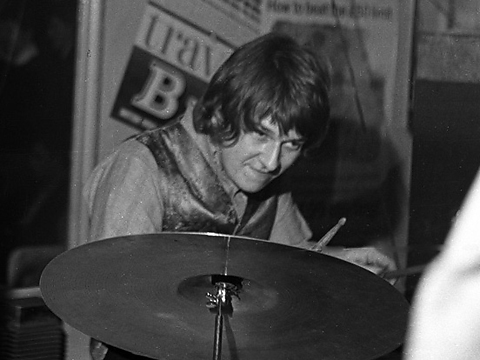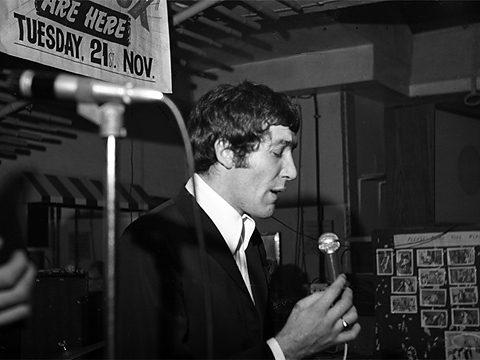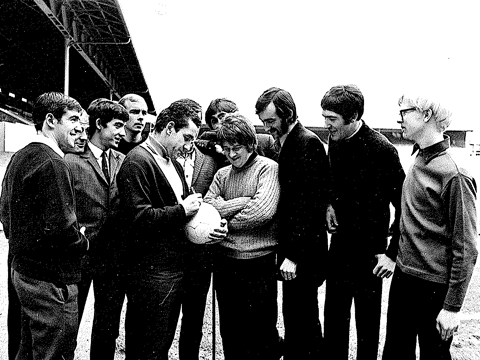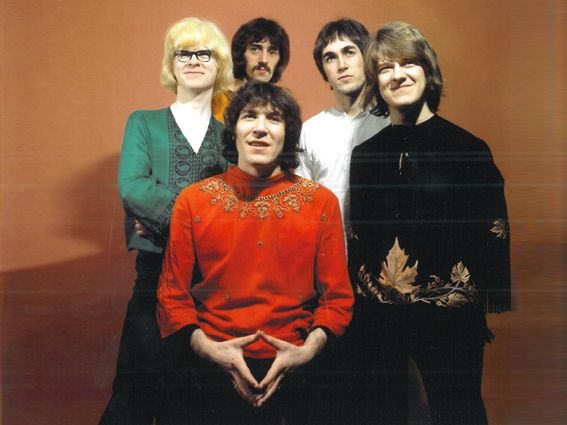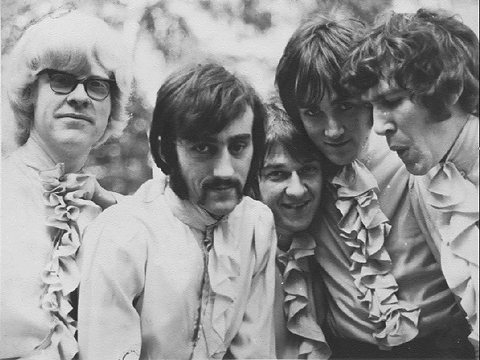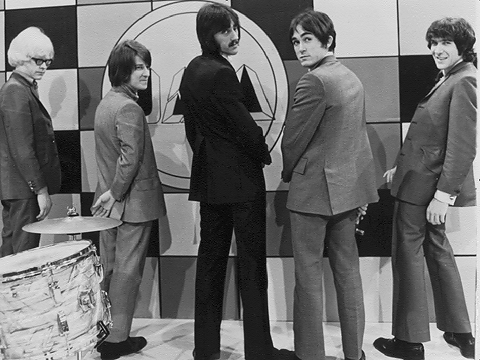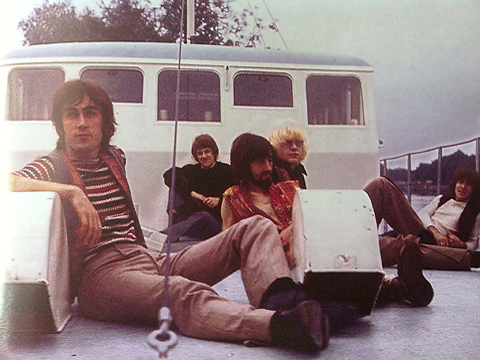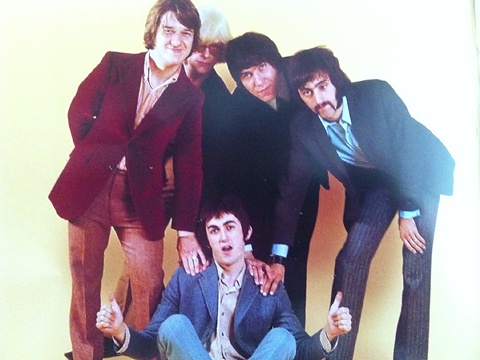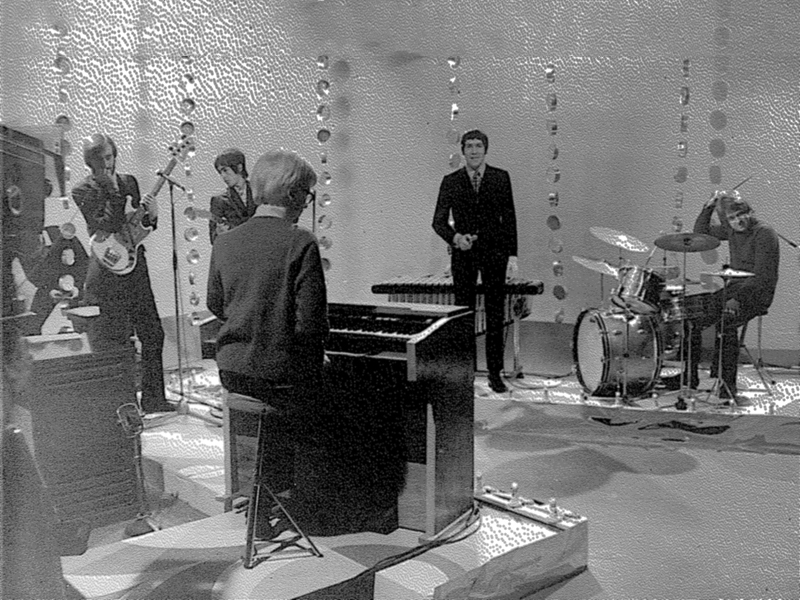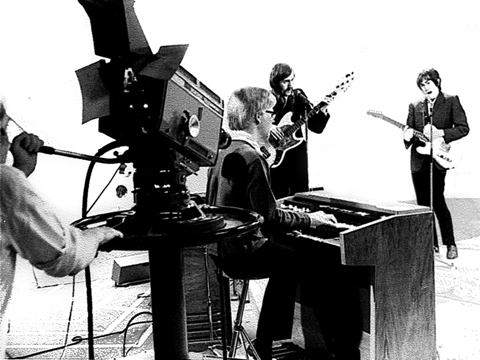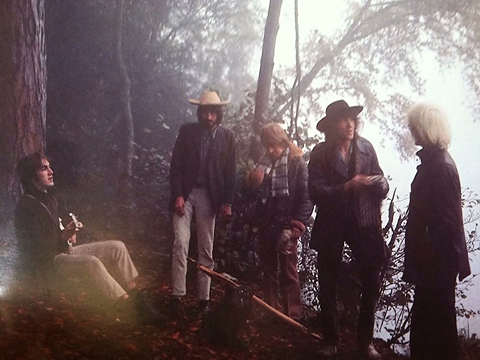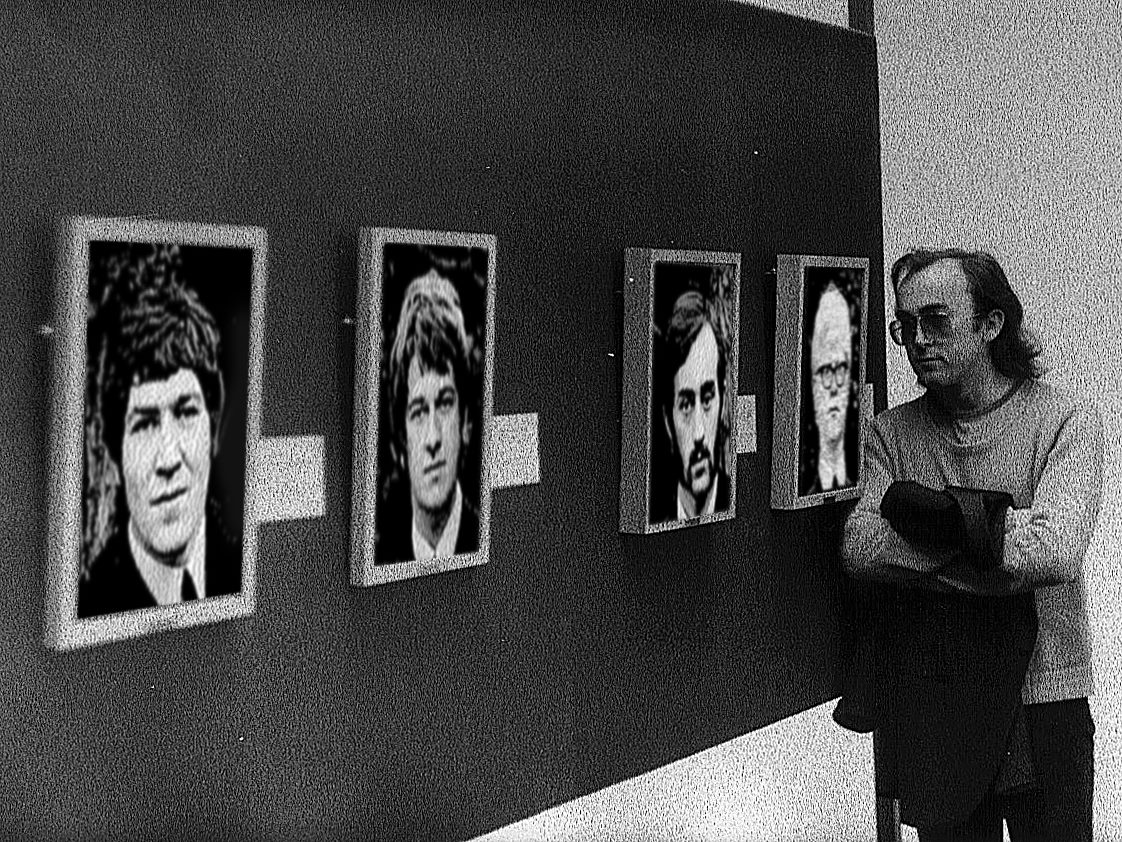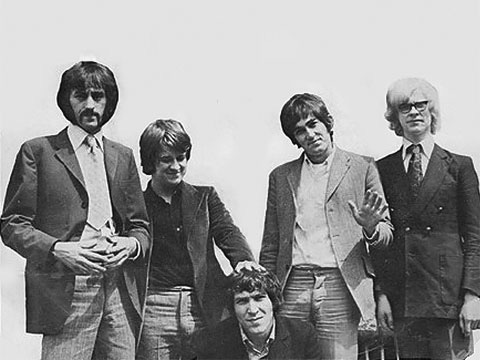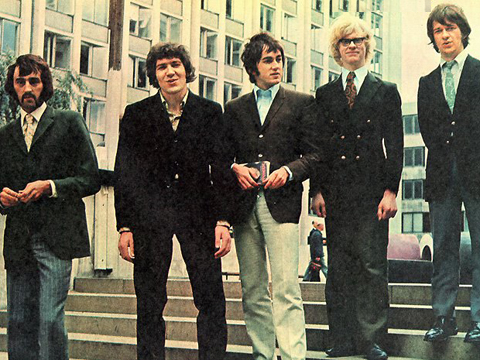 >
Beggin
The Sound of London's Mod/Club Scene 2008
A Woman That's Waiting
Baked Jam Roll In Your Eye
Barnabus Swain
Beggin'
Black Dog
Come On Up
Country Dan And City Lil
Don't Make Promises
Eddie McHenry
Girl, Don't Make Me Wait
Gone Is The Sad Man
I Will Always Love You
Leave Me To Cry
Love The Girl
Poor Little Heartbreaker
Promises
Save Your Love
Soul Sauce
Stay There
Timebox
Tree House

Walking Through The Streets
Wish I Could Jerk Like Uncle Cyril
Yellow Van
Your Real Good Thing
You've Got The Chance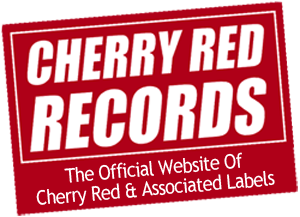 ---
The Deram Anthology 1998
Earlier compliation by Deram Records. Tracks as Beggin less
I Will Always Love You
Wish I Could Jerk Like Uncle Cyril
Save Your Love
Soul Sauce
but plus:

Misty

Album liner notes
Shapes & Sounds
BBC Radio 1 sessions 1968 | 1969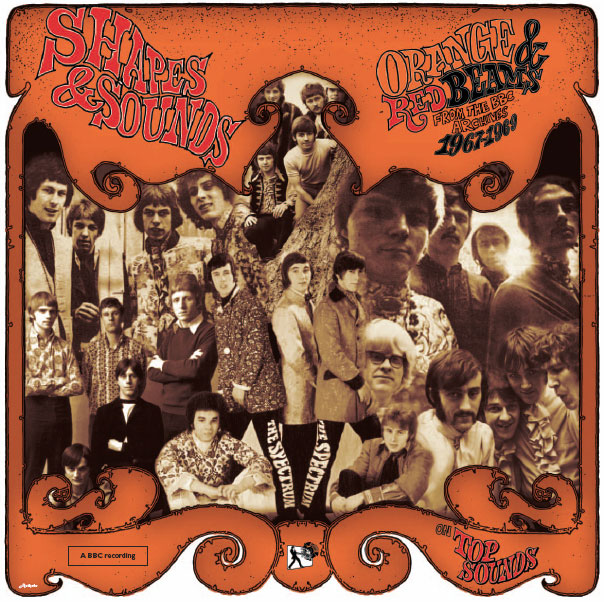 Beggin
A Girl Like You
The David Symonds Show 21 June 1968
Stay There
Yellow Van
David Lee Travis 22 September 1969
'Shapes And Sounds' offers their four remaining session tracks from the Beeb archives, which include a beautiful version of their famed 'Beggin', a rendition of 'Yellow Van' which most definitely puts the single cut to shame, a superb take of 'Stay There' and perhaps most importantly, an admirable slice of blue eyed soul in their cover of the Young Rascals' 'A Girl Like You', which the band never recorded outside of the BBC.

Authorised release 2006 The original CD and VINYL versions are out of print, but you can purchase the four Timebox tracks as an MP3 DOWNLOAD here for just £2.99
---
The Original Moose on The Loose
Compilation of five Deram A and B sides 1976
Poor Little Heartbreaker
Gone Is the Sad Man
Yellow Van
Baked Jam Roll in Your Eye
You've Got the Chance
A Woman That's Waiting
Girl, Don't Make Me Wait
Don't Make Promises
Walking Through the Streets
Beggin'
---
Out-take not included elsewhere
Moose on the Loose
The Great Lost Album 1968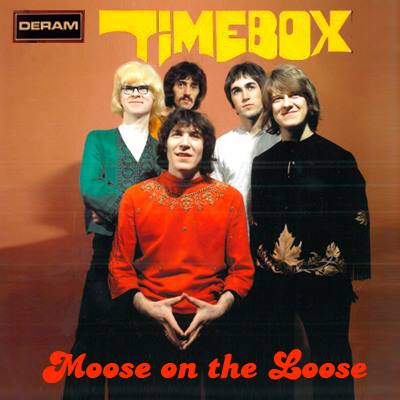 [Not to be confused with The Original Moose on the Loose which is a singles compilation.]
The Deram Anthology and recent Beggin compilations include singles and b-sides plus tracks recorded for the unreleased album. Whilst they form comprehensive documents of the band's recording career, both releases miss the golden opportunity to finally present the intended album Moose on the Loose in its full glory.
You can, however, listen to what the album probably would have comprised here >
All tracks are Halsall/Patto compositions except Country Dan and City Lil and [if you believe the Anthology sleeve notes] Gone Is The Sad Man which are Halsall alone.
Interestingly, both the Beggin and The Deram Anthology incorrectly credit Halsall/Patto for Come On Up, which is actually a cover of The Young Rascals song by Felix Cavaliere.
SIDE ONE

Yellow Van


Tree House


Poor Little Heartbreaker


Baked Jam Roll In Your Eye


Black Dog


Country Dan & City Lil
SIDE TWO

Eddie McHenry


Barnabus Swain


Promises


Stay There


Timebox


Gone Is The Sad Man
Produced by Wayne Bickerton
THE MOOSE MEGA MIX

The convemience of individual mp3 tracks has robbed us of the sheer enjoyment of listening to 'albums' as complete, flowing bodies of work.

So, I have sequenced two continuous 'sides' to create what, in my opinion, is one of the greatest late 60s albums never made.

To get the full effect. Set aside two 17-minute sessions to listen to the whole of each 'side' uninterupted

Yellow Van
Tree House
Poor Little Heartbreaker
Baked Jam Roll In Your Eye
Black Dog
Country Dan & City Lil

Eddie McHenry
Barnabus Swain
Promises
Stay There
Timebox
Gone Is The Sad Man
Singles 1967|1968
I'll Always Love You [with Richard Henry, vocal]/Save Your Love
10 Feb 1967
---
Beggin /
A Woman That's Waiting
31 May 1968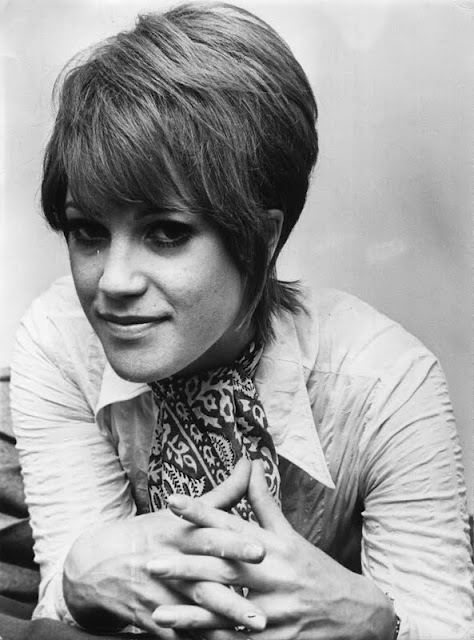 According to John Halsey, the backing vocals on Beggin' are Mike, Ollie, and Clive along with Kiki Dee, and the additional percussion was played by Barry Morgan, later of Blue Mink.
Chris Homes: Yeh love Kiki In a reverse situ, Timebox provided handclaps on Billie Davis's eurohit' I Want To Be Your Baby'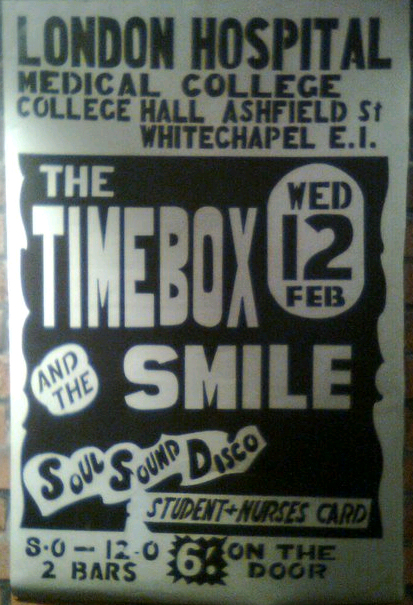 1969. Timebox take top-billing over Brian May and Roger Taylor's forerunner to Queen.
Poster from the Queen Exhibition at The Tuman Brewery, Brick Lane, London, March 2011. From Chrs Holmes
---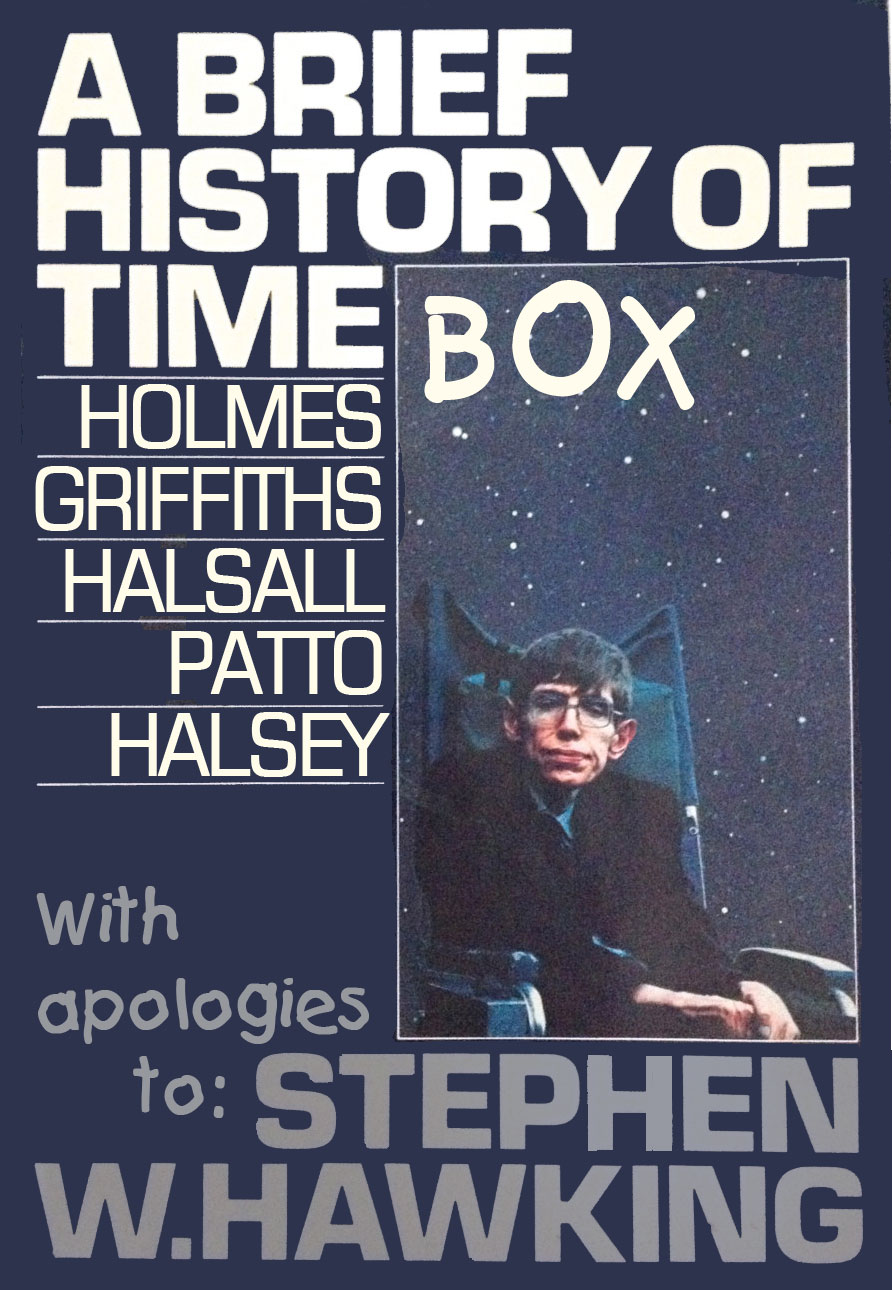 Soul Sauce /
Wish I Could Jerk Like Uncle Cyril
21 Apr 1967
---
Don't Make Promises /
Walking Through the Streets
20 Oct 1967
---
Come On Up /
A Woman That's Waiting
[French only release • 1968?]
---
Baked Jam Roll In Your Eye/
Poor Little Heartbreaker
14 Mar 1969
---
Girl Don't Make Me Wait /
Gone Is The Sad Man
22 Nov 1968
Note: Gone is The Sad Man has also appeared on numerous UK prog-rock complilations
---
Yellow Van /
You've Got The Chance
3 Oct 1969
---

Filey Bay 1968

Kidderminster

Play the Perfect Fool

Traveling Show Pt.1