Patto [a.k.a. Anarchy]
November 1970
The Man
Hold Me Back
Time To Die
Red Glow
San Antone
Government Man
Money Bag
Sittin' Back Easy
Bonus track:
Hanging Rope

BBC session recordings:
Love Me
Government Man
BBC Radio One 'Sounds of the 70s'
3rd November 1970

---
Hold Your Fire LP
December 1972
Hold Your Fire
You, You Point Your Finger
How's Your Father
See You At The Dance
Give It All Away
Air-Raid Shelter
Tell Me Where You've Been
Magic Door
Bonus tracks :
Beat the Drum
Bad News
Air Raid Shelter
(alternative version)
Don't Shoot Me (Hold Your Fire)
(first version)
Give it All Away
(alternative version)
BBC session recordings:
San Antone
Government Man
Beat the Drum
Sittin' Back Easy
So Cold
BBC Radio One 'In Concert'
4th March 1971
Give it All Away
Air Raid Shelter
You, You Point Your Finger
BBC Radio One 'Sounds of the 70s'
28th June 1971

Cherry Red Records and their label Esoteric Recordings have entered into an agreement with the legendary band Patto, (John Halsey, Clive Griffiths and the estates of the late Mike Patto and Ollie Halsall), to officially reissue all of the albums recorded by the band between 1970 and 1973. The reissues will all be re-mastered and feature liner notes written by journalist Sid Smith and exclusive interviews with John Halsey. The booklets will also feature previously unseen photos and drawings by the band taken from John Halsey's personal archive.
In addition, the releases will be expanded by the inclusion of BBC Sessions, all released with the approval of both the BBC and Patto.
This long overdue reappraisal of the band begins with the release on Esoteric Recordings of expanded versions of the albums "Patto" and "Hold Your Fire" on 28th April. They will be followed on 26th May with an expanded reissue of "Roll 'Em Smoke 'Em, Put Another Line Out" and the first ever official release of the album "Monkey's Bum" (recorded in 1973 but never officially released).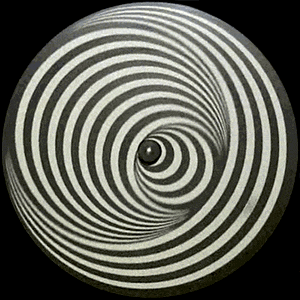 Roll 'em, Smoke 'em,
Put Another Line Out
October 1972
Flat Footed Woman
Singing The Blues On Reds
Mummy
Loud Green Song
Turn Turtle
I Got Rhythm
Peter Abraham
Cap'n 'P' And the Attos (See Biscuits Parts 1 & 2)
Bonus tracks:
General Custer
Flat Footed Woman
Singing the Blues on Reds
BBC Radio One John Peel session –
24th January 1973
Patto's 'Sgt Pepper'. An eccentric and totally OTT affair and, by that token, nearest to capturing the essence of the group. Typically, Ollie reacted to his new-found guitar-hero status by playing piano almost throughout and by devoting most of side 2 to an epic sea-shanty-on-acid! He does, however, let rip magnificently on Loud Green Song
Note: The original US release flipped the first two track to allow Singing the Blues on Reds to open the album [thanks to Tim for this info]
Produced by Muff Winwood


Album review
---
Monkey's Bum 1973
My Days Are Numbered
Last Night I Had a Dream Sugar
Cube 1967
I Need You
Good Friend
Get Up and Dig It
Sausages Hedyob
Pick Up the Phone
General Custer

Bonus tracks:
San Antone
Holy Toledo
Loud Green Song
BBC Radio One John Peel session –
12th February 1973
Ollie left before this could be released and, apparently, some of his guitar parts were removed and replaced by tenor sax. You can't tell though, and it remains an awesome piece of work.
Produced by Muff Winwood


Monkeys Bum
---
Finally given a free rein by Vertigo, the Pattos crafted quite the finest jazz-rock [if you like] guitar albums of the period [or any other for that matter]. The reissue is a worthily packaged effort by Richard Lane on Mercury.
"In the overall scheme of things, there are two albums anyone who imagines they can play guitar should hear. One is Are You Experienced, the other is Patto's Hold Your Fire"
Produced by Muff Winwood
Patto
Clive Griffiths bass vocals
Ollie Halsall guitar vibes keys vocals
Mike Patto vocals
John Halsey drums
A Sense of the Absurd
1995 remaster by Richard Lane
An earlier remastered compilation of the original Patto and Hold Your Fire albums and studio bonus tracks.

This Absurd Little Band

The Rockin' Pattos
Oddity not included in any release:
See You At The Dance Tonight
Inferior take somehow used by mistake on the original European version of Hold Your Fire LP. [The title track also has a fade-out end on this release]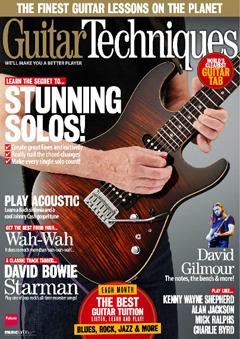 Ollie Halsall feature in Guitar Techniques magazine September 2013
Warts and All
Live at The Black Swan,
Sheffield 1971
January 2000
Download 2009
You, You Point Your Finger
Money Bag
Let It Rock
Magic Door
Government Man
How's Your Father
[listed as Air-Raid Shelter]
Route 66
Tell Me Where You've Been
San Antone
Sittin' Back Easy
Big Hunk O' Love
Archive recording by Patto drummer John 'Admiral' Halsey. Best quality Patto 'in concert' recording available
- The solo on Let It Rock alone is worth the purchase price!
Authorised download 2009


Warts and All

Admiral Halsey

Traveling Show Part II

Hollywood Bowl photographs

Blue Traff

Shindig article
These cartoons, taken from January and February 1970 Melody Makers, were likely created by Tony Benyon (1st Patto LP cover artist) and sponsored by Trigrad Entertainments, then Patto's management (Roger Simpson). They are similar to ones that Trigrad hired Tony Benyon to create in 1970 for another Trigrad band, May Blitz (with future Boxer drummer, Tony Newman)

Thanks to www.pattofan.com