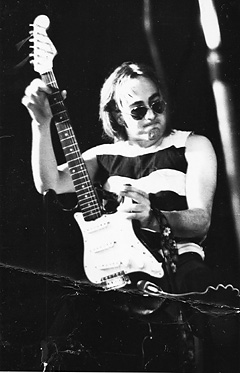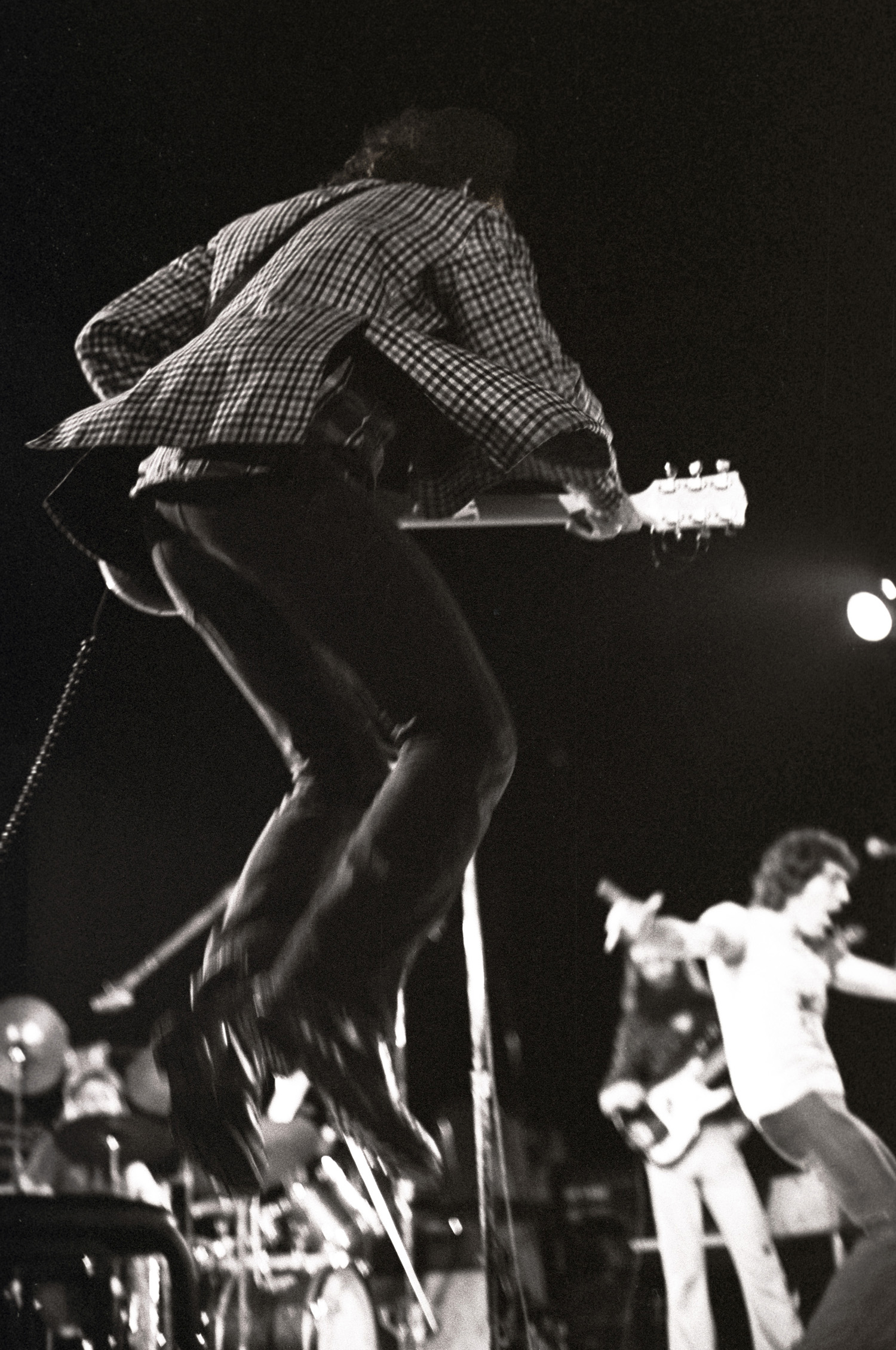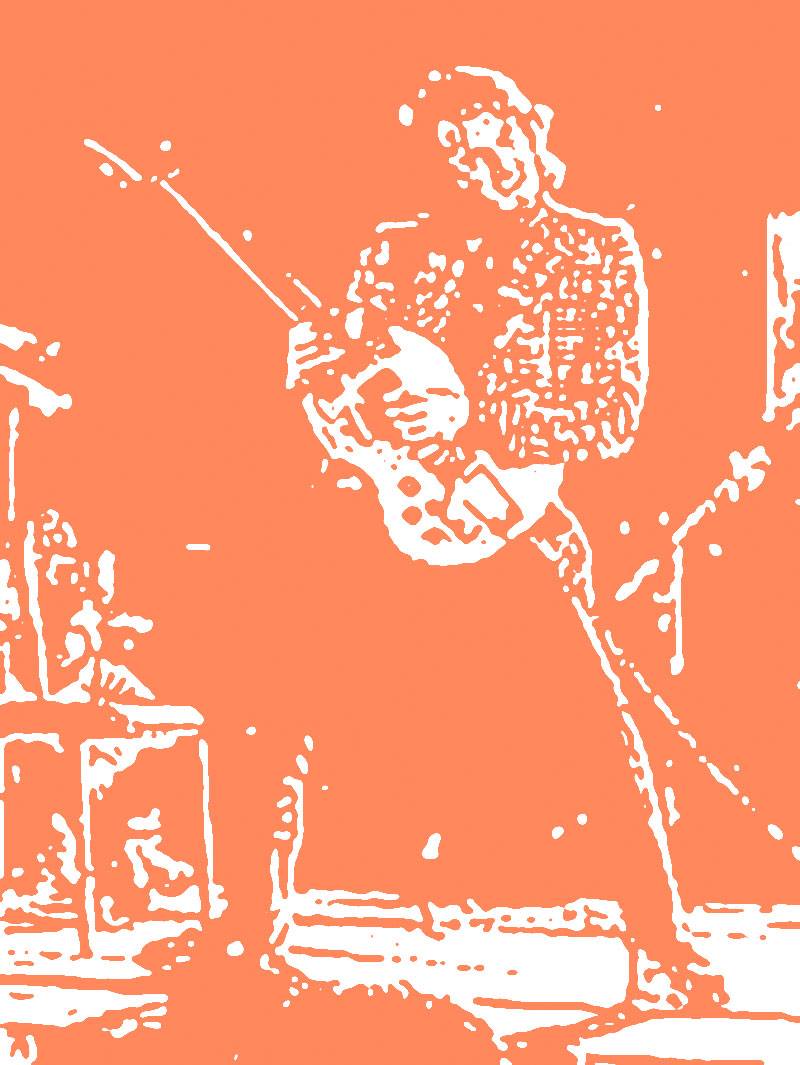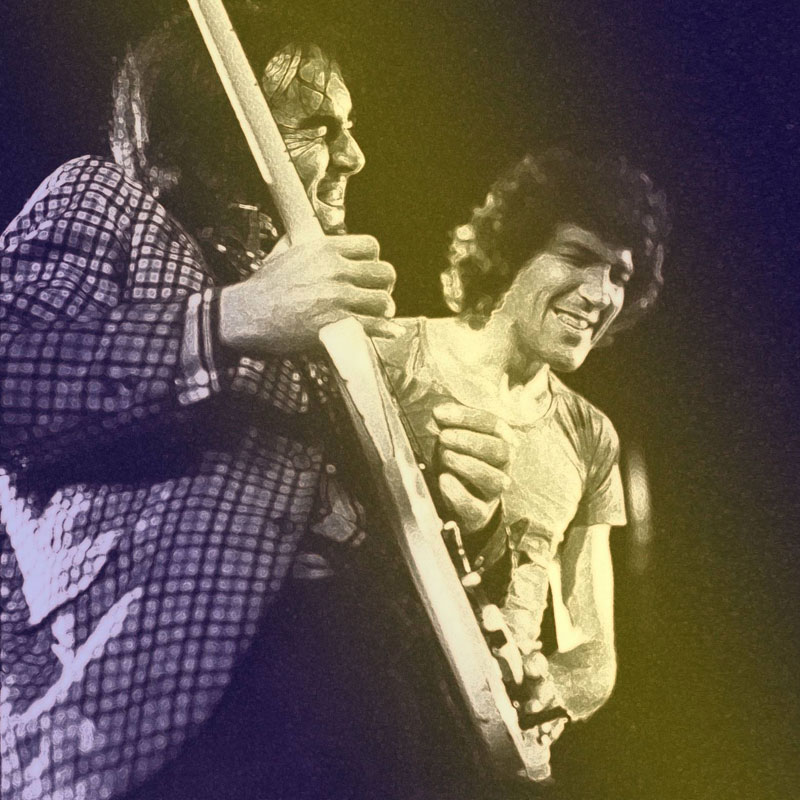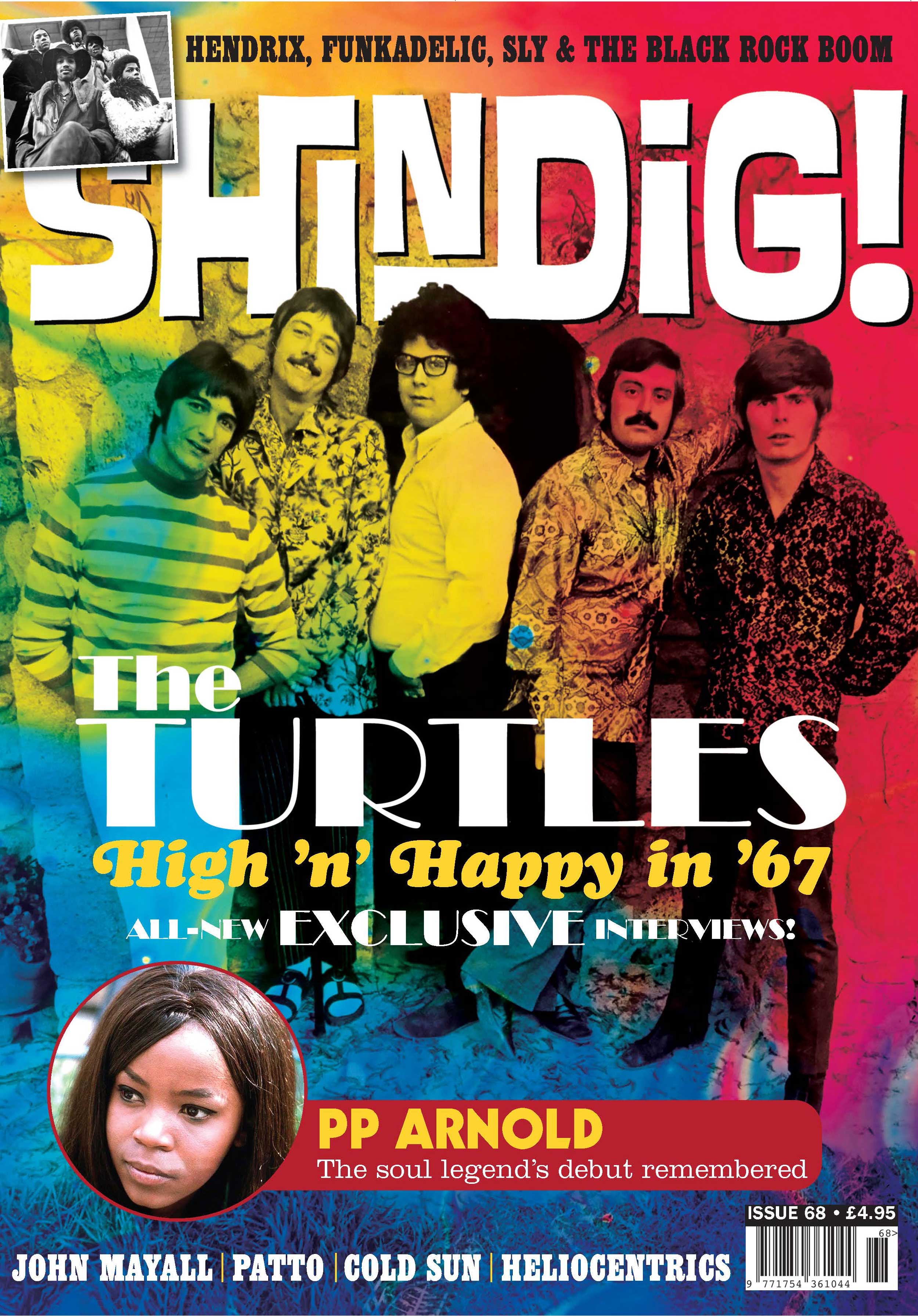 Shindig Magazine #68
A substantial Patto article by Marco Rossi in the June 2017 edition of this highly respected rock journal.

View online here but please by the magazine, it's an excellent read

Digital

Print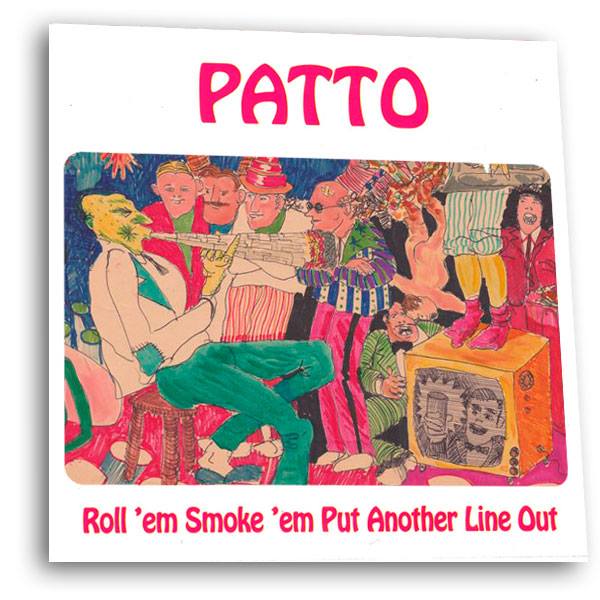 I know the Rolle 'em Smoke 'em cover is iconic, but wouldn't this one - with painting by Ollie - have made a great alternativeI

More art here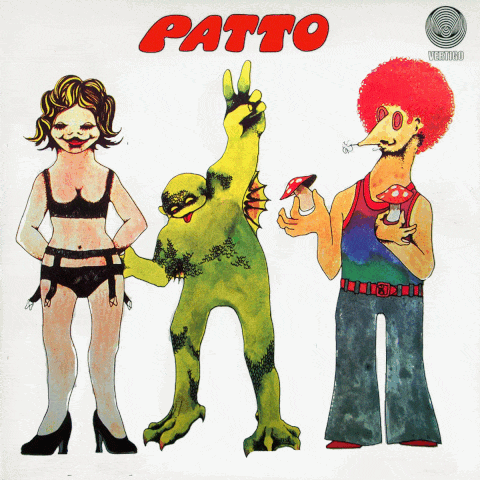 ---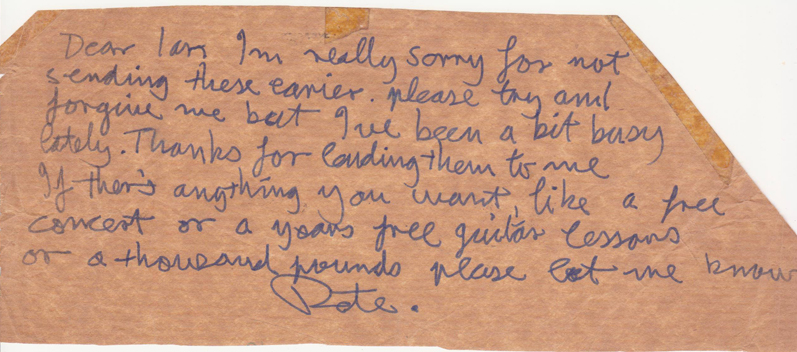 "This is a note from Ollie returning some LP's I lent him, including a Les Paul & Mary Ford album. He was obviously impressed with the double tracking as he used the technique on the next Patto album."
- Niles [Ian] Alexander 2017
Wilco guitarist Tweedy's influences By George Varga
With nearly 130 albums to his credit, Wilco guitarist Jeff Tweedy is perpetually active. He's also a lifelong music fan with very eclectic tastes. Here's a look at two of his favorite artists: PATTO - This four-man English band released three albums between 1970 and 1972, the best of which is 1971's classic "Hold Your Fire." The group's fusion of rock, blues, jazz, and country still sounds fresh. So does Patto's remarkably fleet and inventive guitarist, Ollie Halsall, whose devoted admirers includes Wilco's Jeff Tweedy, Cheap Trick's Rick Nielsen, and ex-Ten Years After leader Alvin Lee (who has a cache of still-unreleased live recordings he made of Patto during a joint European tour in 1973). "Shake It Off," a song on Wilco's new album, pays homage to Patto, as does Nels Cline's spiraling solo on "Side With the Seeds." DID YOU KNOW? Halsall, who died in 1992 at the age of 43, and ex-Patto drummer John Halsey were both members of The Rutles, the satirical Beatles-inspired band that made the classic 1978 TV movie "All You Need Is Cash." CLINE: "One of the most remarkable things about me joining Wilco was finding out they liked Patto, too. The first two years I played with Wilco we'd walk on stage to Patto's (1970 song) 'I Saw the Man.' At least once a week I would say: 'I never would've believed it if anyone had told me I'd play shows in venues of this size and that we'd walk on stage to 'I Saw the Man.' But there are so many things in my life that make me feel like the luckiest man alive."
Patto
Clive Griffiths bass vocals
Ollie Halsall guitar vibes keys vocals
Mike Patto vocals
John Halsey drums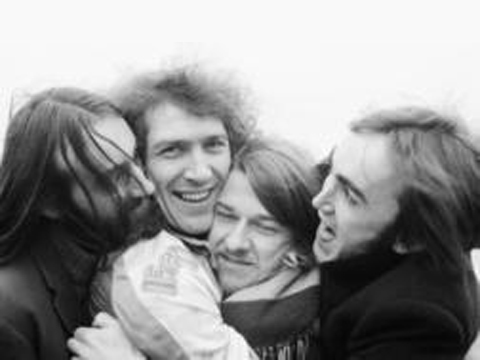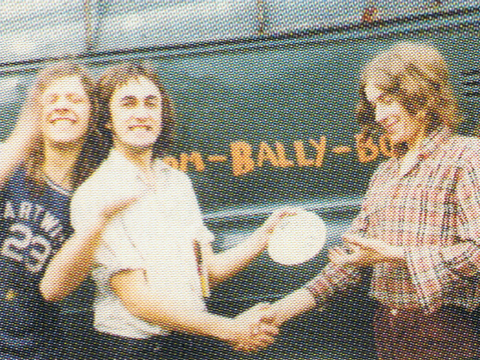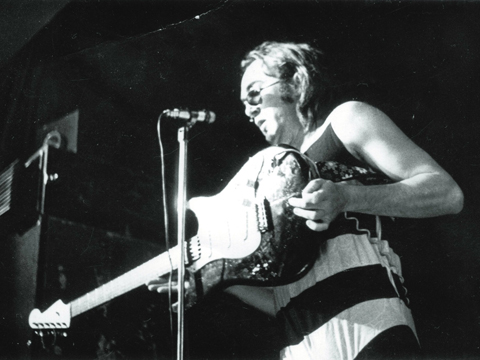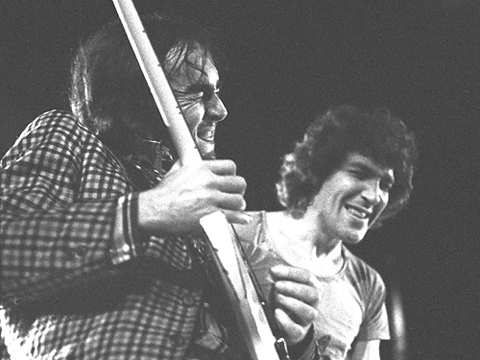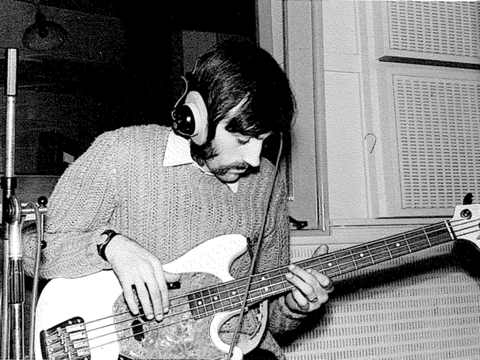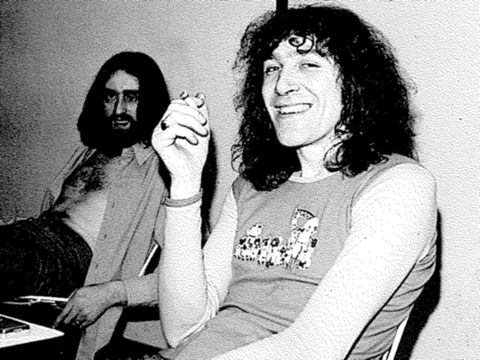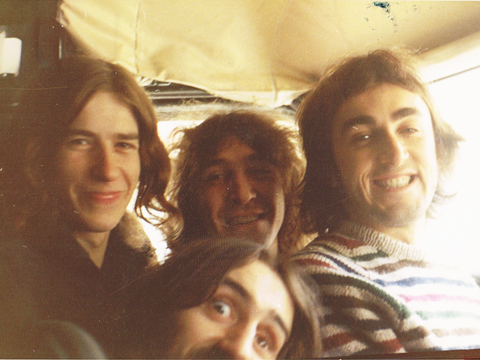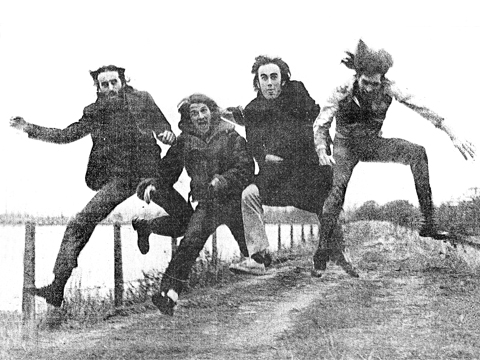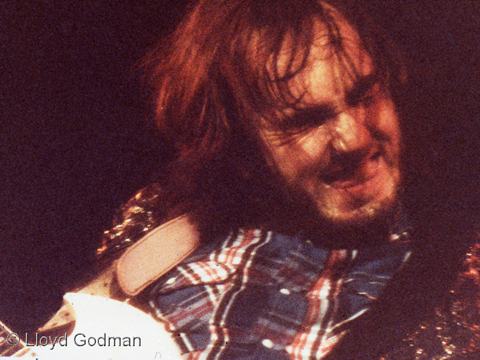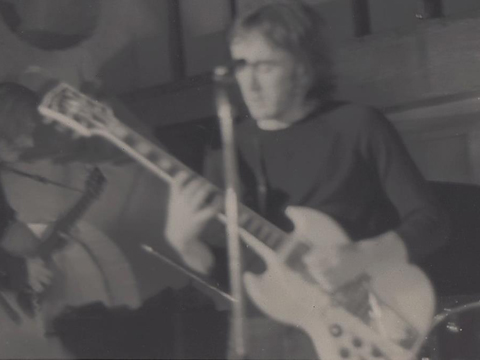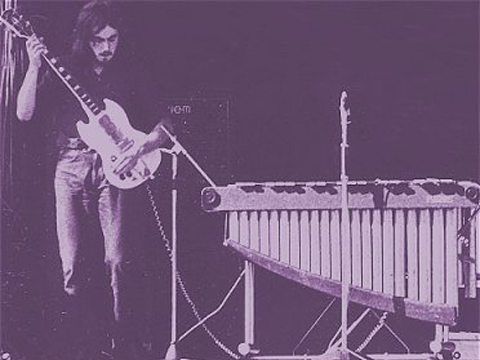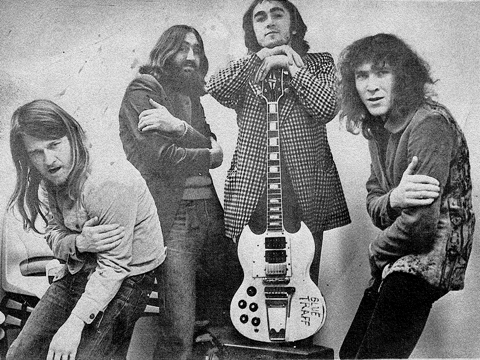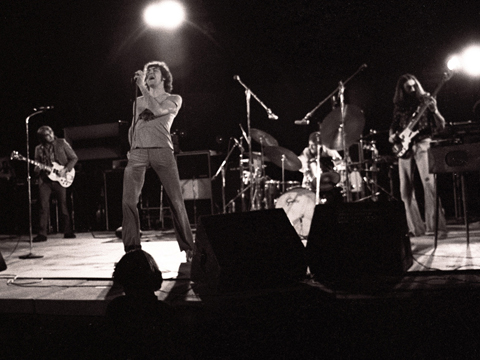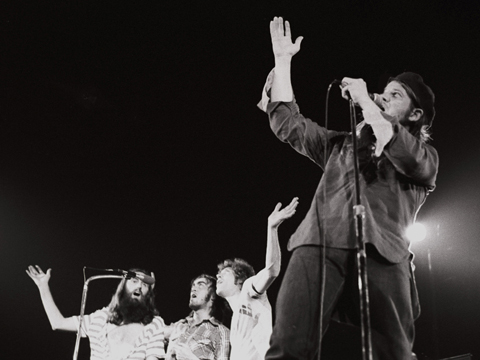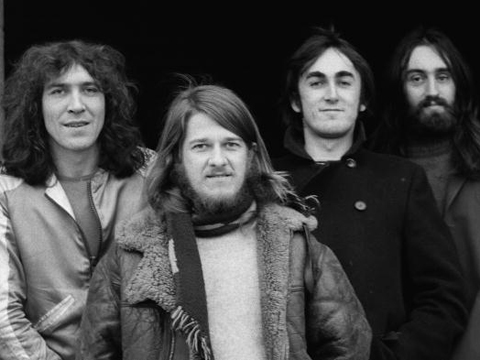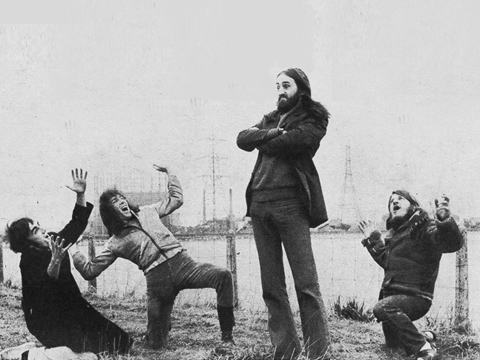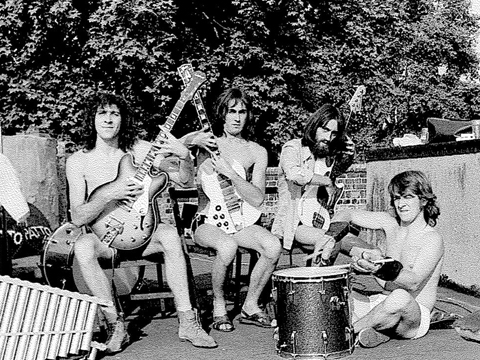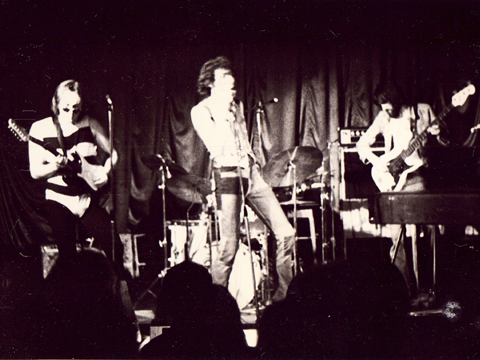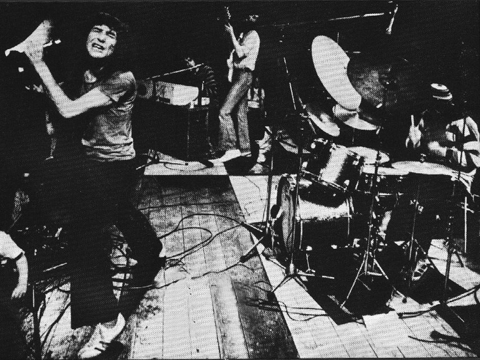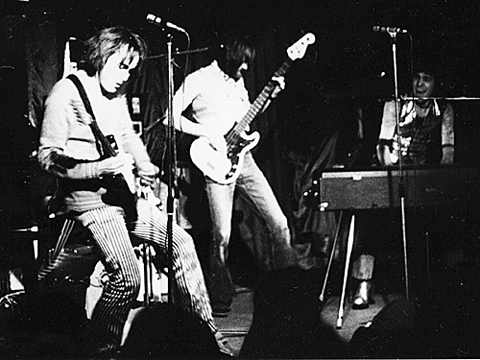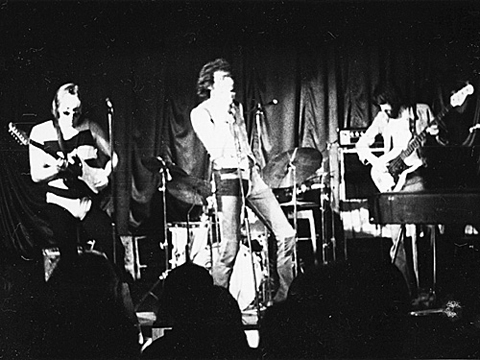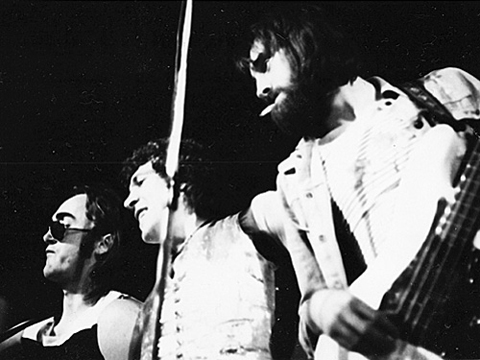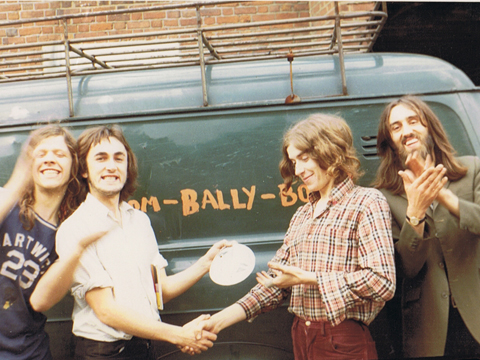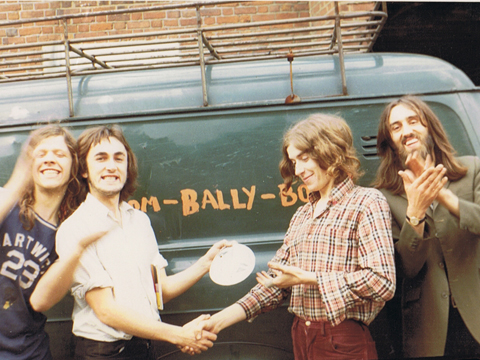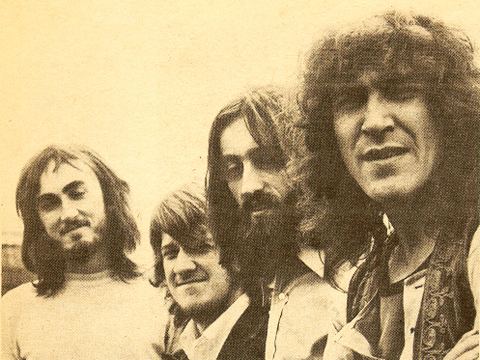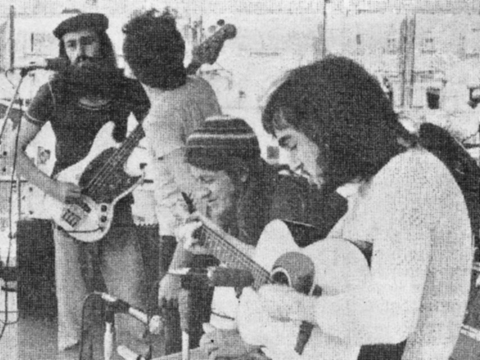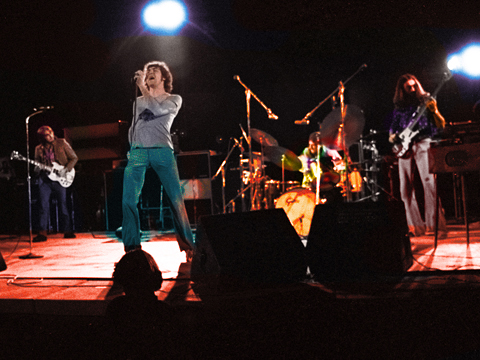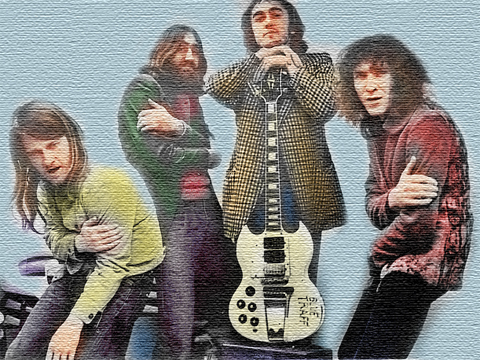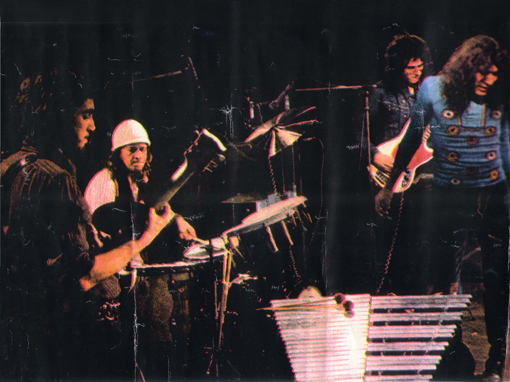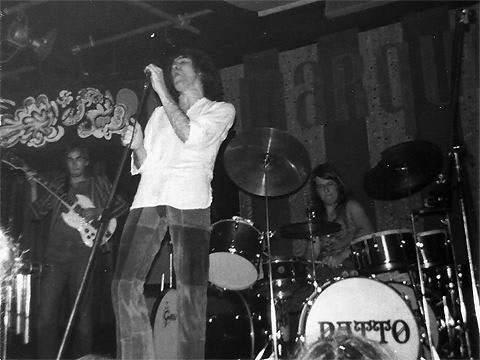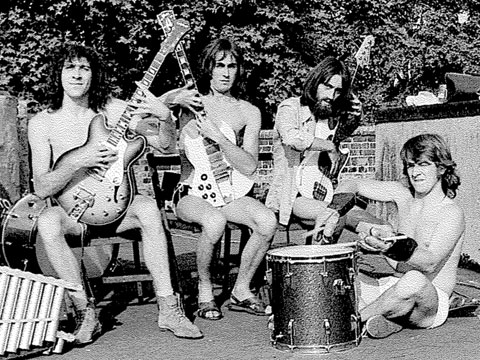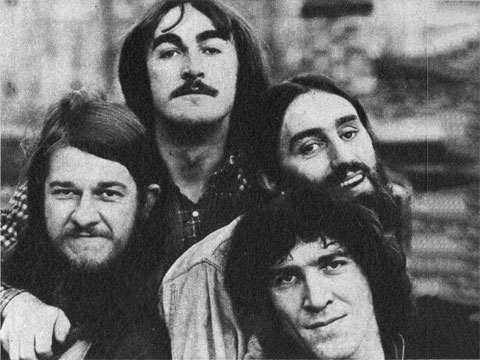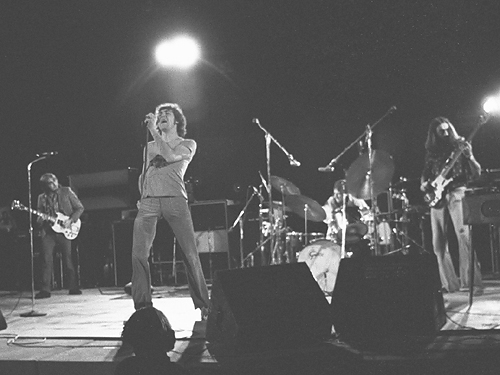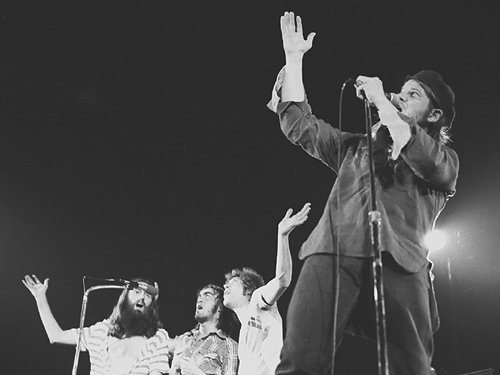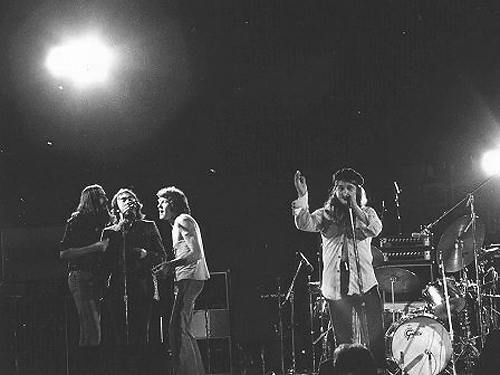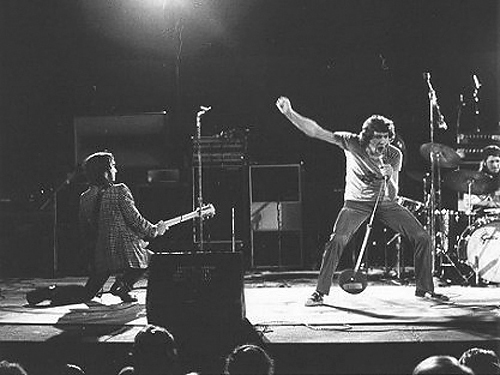 Patto [a.k.a. Anarchy]
November 1970

The Man

Hold Me Back

Time To Die

Red Glow

Money Bag

Sittin' Back Easy
Bonus track:

Hanging Rope

BBC session recordings:

Love Me

Government Man
BBC Radio One 'Sounds of the 70s'
3rd November 1970

Album lyrics
[As translated for a Japanese vinyl edition. Thanks to Peter Nylund]

---
Hold Your Fire LP
December 1971

Hold Your Fire

You, You Point Your Finger

How's Your Father

Air-Raid Shelter

Tell Me Where You've Been

Magic Door
Bonus tracks :

Beat the Drum

Bad News

Air Raid Shelter
(alternative version)

Don't Shoot Me (Hold Your Fire)
(first version)

Give it All Away
(alternative version)
BBC session recordings:

San Antone

Government Man

Beat the Drum

Sittin' Back Easy

So Cold
BBC Radio One 'In Concert'
4th March 1971

Give it All Away

Air Raid Shelter

You, You Point Your Finger
BBC Radio One 'Sounds of the 70s'
28th June 1971

---
Observe and Report
The Man and Sittin' Back Easy were used on the soundtrack of the 2009 film Observe and Report starring Seth Rogan. Muff Winwood arranged for his royalties to be shared between the band and their estates.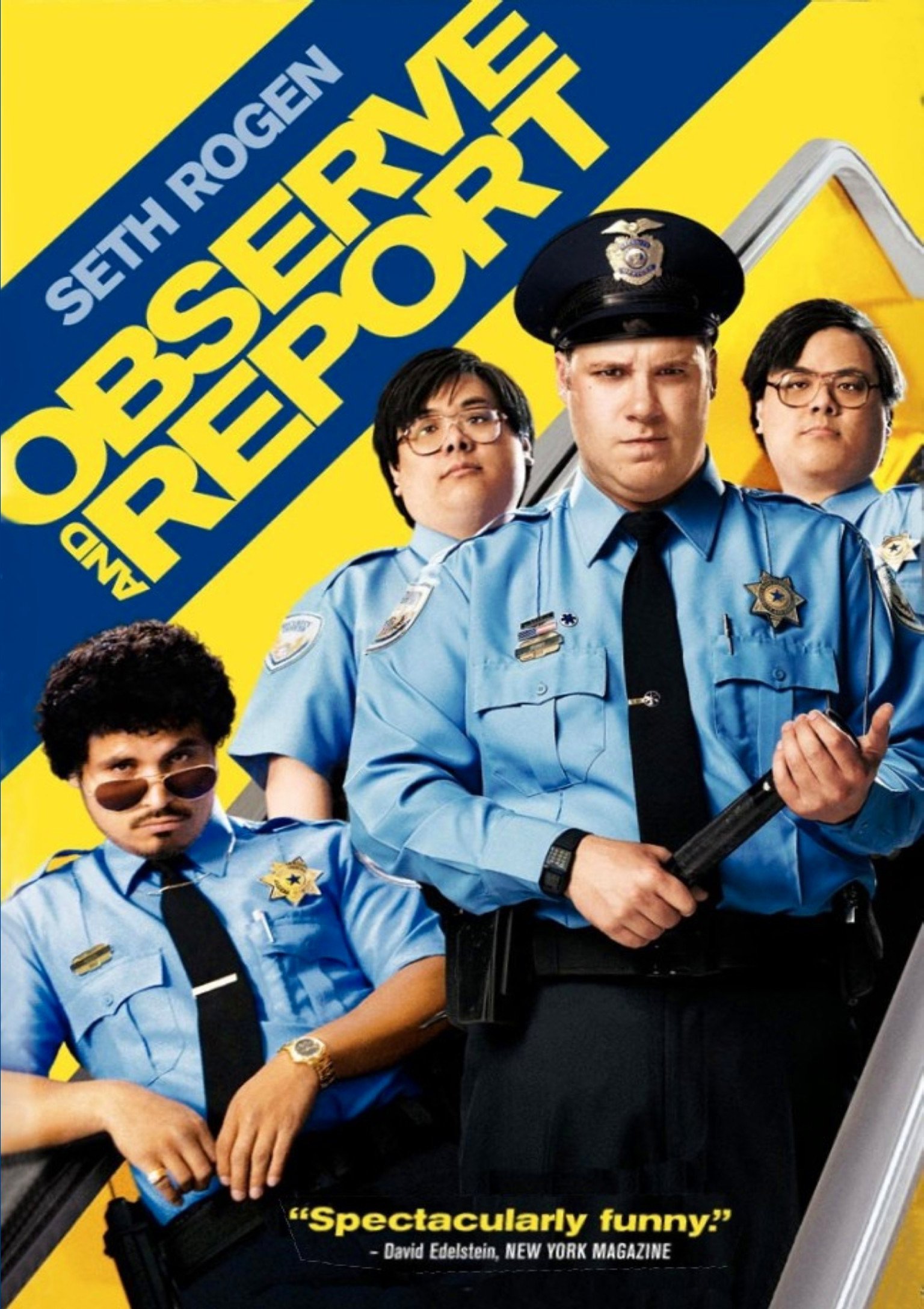 Roll 'em, Smoke 'em,
Put Another Line Out
October 1972

Flat Footed Woman

Mummy

Turn Turtle

I Got Rhythm

Peter Abraham

Sea Biscuits Parts 1 & 2
Bonus tracks:

General Custer

Flat Footed Woman

Singing the Blues on Reds
BBC Radio One John Peel session –
24th January 1973
Patto's 'Sgt Pepper'. An eccentric and totally OTT affair and, by that token, nearest to capturing the essence of the group. Typically, Ollie reacted to his new-found guitar-hero status by playing piano almost throughout and by devoting most of side 2 to an epic sea-shanty-on-acid! He does, however, let rip magnificently on Loud Green Song
Note: The original US release flipped the first two track to allow Singing the Blues on Reds to open the album [thanks to Tim for this info]
Produced by Muff Winwood


Album review
---
Monkey's Bum 1973

My Days Are Numbered

Last Night I Had a Dream

Sugar Cube 1967

Good Friend

Get Up and Dig It

Hedyob

Pick Up the Phone

General Custer

Bonus tracks:

San Antone

Holy Toledo

Loud Green Song
BBC Radio One John Peel session –
12th February 1973
Ollie left before this could be released and, apparently, some of his guitar parts were removed and replaced by tenor sax. You can't tell though, and it remains an awesome piece of work.
Produced by Muff Winwood


Monkeys Bum
---

The Progressive Aspect review

Mojo magazine review

Uncut review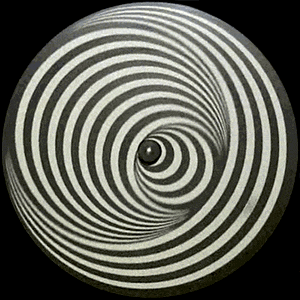 A Sense of the Absurd
1995 remaster by Richard Lane
An earlier remastered compilation of the original Patto and Hold Your Fire albums and studio bonus tracks.

This Absurd Little Band

The Rockin' Pattos
Finally given a free rein by Vertigo, the Pattos crafted quite the finest jazz-rock [if you like] guitar albums of the period [or any other for that matter]. The reissue is a worthily packaged effort by Richard Lane on Mercury.
"In the overall scheme of things, there are two albums anyone who imagines they can play guitar should hear. One is Are You Experienced, the other is Patto's Hold Your Fire"
Produced by Muff Winwood
Oddity not included in any release:

See You At The Dance Tonight
Inferior take somehow used by mistake on the original European version of Hold Your Fire LP. [The title track also has a fade-out end on this release]
---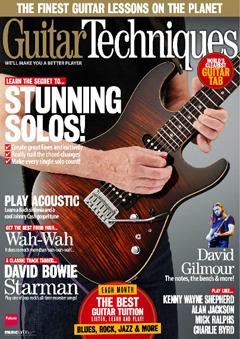 Ollie Halsall feature in Guitar Techniques magazine September 2013
Warts and All
Live at The Black Swan, Sheffield
1971
January 2000
Download 2009

You, You Point Your Finger

Money Bag

Magic Door

Government Man

How's Your Father
[listed as Air-Raid Shelter]

Stairway of Love
[Bonus track not original CD release]

Route 66

Tell Me Where You've Been

San Antone

Sittin' Back Easy
Archive recording by Patto drummer John 'Admiral' Halsey. Best quality Patto 'in concert' recording available

The solo on Let It Rock alone is worth the purchase price - John Halsey
Authorised download 2009

Warts and All

Admiral Halsey

The Mucky Duck

Arkarma Chameleons

Traveling Show Part II

Hollywood Bowl photographs

Blue Traff

Shindig article

This Wonderful Life

Wilco's Nels Cline & Jeff Tweedy
Parker Goessling
Give It All Away?
Give up altogether, more like!
I wouldn't normally care for someone copying any solo note-for-note but this is truly something specal. Parker Goessling is a young guitarist from Boston MA, USA. Check out his band The Late here
But first, sit down and watch this:
"From Patto's 1970 album Hold Your Fire. Not the best video but I thought it would be nice to post for all the Ollie fans out there. I transcribed this solo for my guitar proficiency at Berklee in the Spring of 2015. Hope you enjoy!" PG
Oh,and, yes, he built the guitar himself too
Give the Dots Away!
It get's worse!
Parker's even transcribed it!
CLICK IMAGE TO VIEW FULL SIZE PDF: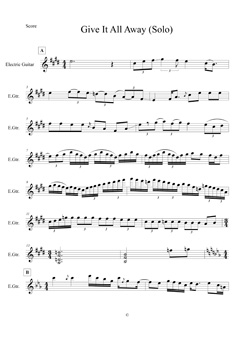 © Parker Goessling, 2017
These cartoons, taken from January and February 1970 Melody Makers, were likely created by Tony Benyon (1st Patto LP cover artist) and sponsored by Trigrad Entertainments, then Patto's management (Roger Simpson). They are similar to ones that Trigrad hired Tony Benyon to create in 1970 for another Trigrad band, May Blitz (with future Boxer drummer, Tony Newman)

Thanks to www.pattofan.com