Patto
Clive Griffiths bass vocals
Ollie Halsall guitar vibes keys vocals
Mike Patto vocals piano
John Halsey drums vocals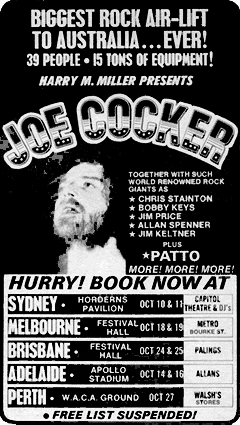 Australian tour poster
Thanks to Vezetek

I went to see Joe Cocker on the opening night of his stint at the Hordern Pavilion in Sydney. The Hordern is a huge hall in the Royal Agricultural Showgrounds in Sydney. At that time it had been fitted with a flat seating arrangement and a raised stage to cater for touring rock bands like Cockers. I lived in a share house in Surry Hills which is across Moore Park from the Showgrounds and I saw a lot of shows at the Hordern.
"Patto was the support for Cocker and his entourage. I knew little about them even though I was an avid reader of NME and other industry rags. I had read that Ollie Halsall was a hot guitarist but that was all I knew. I was, and still am, a huge Cocker fan so I was really looking forward to seeing him after following him from the intial hit of 'With a Little Help from My Friends' and on through the albums and the Woodstock and Mad Dog films. Patto were a revelation. A solid rocking act. The only song I really remember is "Singing the Blues on Reds" but I was amazed by Ollie Halsall's solos.
"Tanyrate, Cocker and entourage come on stage and start up. Somewhere along the line they had lost Bobby Keys and Jim Price so they were short handed compared to the advertising but we didn't care. Cocker was in fine form, out of his head but so was most of the audience. Two or three songs into the set, Ollie wanders onstage looking a bit lost. I think there was an on stage announcement by Cocker as to the circumstances but it was forty years ago and the memory is hazy. What I do remember is Ollie and the other guitarist standing nose to nose with the guitarist yelling out the chords till Ollie got the tune. Ollie gained confidence as the show went on and started to unleash on a couple of the solos that just made time stand still. I'm no musician but I knew I was listening to some one really special. Then they started on "The Letter" and the band wound into this one with a big powerhouse sound. Cocker wailed, the chorus was a surge and Ollie played a solo. A solo that had the entire band agog trying to figure out where he was going and how he was going to resolve. The band was watching him intently, with the piano player hanging off his stool. As Ollie swept into the climax he turned his back and pulled out some piece of utter magic. The piano player nearly fell off his stool, the band roared on, Cocker laughed and launched into the wind up.
"I've seen a lot of acts now but that night does stick in the memory."
George Millwood 2012
Western Springs, New Zealand 1972
© Lloyd Goodman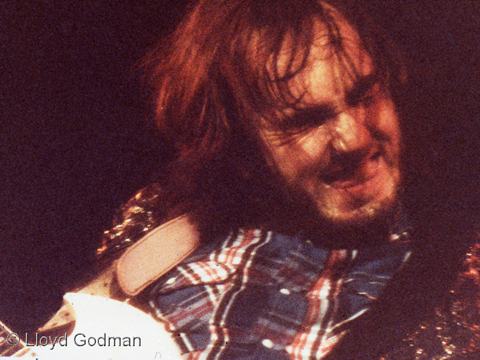 Western Springs, New Zealand 1972
© Lloyd Goodman
Note: Although Ollie's 'Beatnik' beard dates this photo correctly, he has the same jacket he wore onstage with Boxer some 4 years later. Maybe he picked it up in there!
Rather disturbing photo of Joe Cocker under arrest in Melbourne during the tour. Thanks to Buda. [The picture that is, not the arrest!]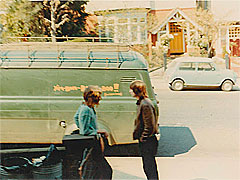 I was getting a ride down the M1 in the tranny after a Sheffield gig. Barnabas says, "cop car behind us, open the windows lads" Windows duly rolled down to let out most of the smoke. "He's put his lights on...pulling us over." Patto leaned forward and jettisoned the stash into space. Duly pulled over, cop asks all the usual questions while we all tried not to breathe. "Did I see you throw something out of the window?" he asks. "Just getting rid of a used condom, officer" Patto replies. "Don't hold with them, myself," the cop says, "It's like eating chocolate with the silver paper on>" "Off you go boys...behave yourselves." PS Lacking cruise control in the wagon, Barny used to put a concrete block on the gas pedal for motorway trips.
David Baxendell
The Heath Piper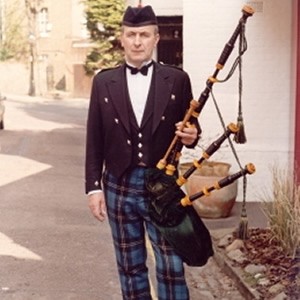 In 1996, Patto saxophonist Dave Brooks was fined for playing his bagpipes on Hampstead Heath.

The actual prosecution, brought by the Corporation Of London, was for playing a musical instrument on Hampstead Heath.
The case provided some humour as it was stated in court that one, Jimmy Reid, had been hanged in 1746, after the Battle of Culloden, for "playing an instrument of war and insurrection"

Dave's solicitor maintained that, as his pipes were thus an instrument of war and insurrection", they could not be classified!ed as a musical instrument.

The judge, seeing the humorous side of the case, threatened to have Dave Brooks charged with "bearing arms on Hampstead Heath and asked the bailiff of the court if he was "ready to take Dave Brooks, Highland bagpiper, to the cells below the court never more for his bagpipes to be heard.

In summing up, the Judge maintained that the original hanging of Jimmy Reid had been 'a gross miscarriage of justice' and that the bagpipes are a musical instrument in peace time.

Dave Brooks was found guilty on "three counts of playing a musical instrument" i.e. the bagpipes and fined £15 on each count a total of £45 plus £50 costs, despite a 1500 signatures petition by Hampstead people.

The Corporation of London as a token gesture gave consent for Mr. Brooks to play his bagpipes for one hour, three mornings a week on the bandstand at Parliament Hilt fields, which to this day he still does.
---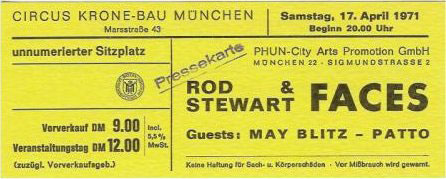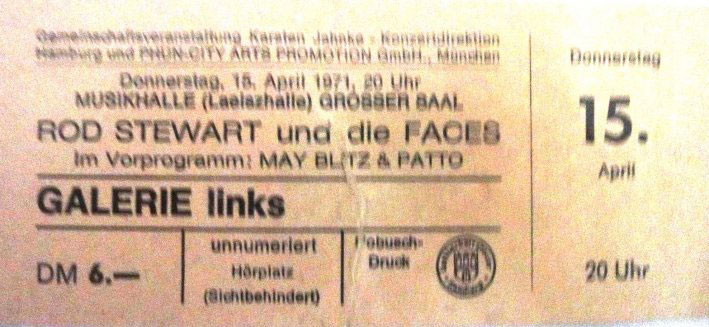 Thanks to Joerg Reinicke
---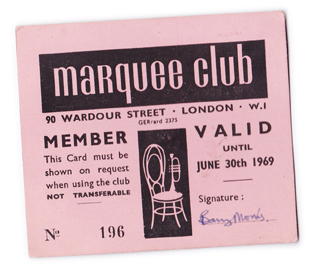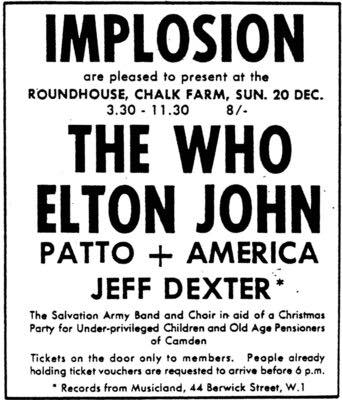 "Qu'est ce que 'fag' en Français?Patto

45 years ago today the Patto's (a novelty music act) set off for a one-off gig in Belgium, it paid decent money so we were sent. We thought Belgium was about the size of Rutland but it wasn't on this day. After getting to Dover, the boat ride, customs and the carnet (probably spelt wrong), Patto getting arrested for saying 'what's fag in French' that they thought was 'fuckin' French' when he was begging them for a ciggy, we started driving.
We eventually found the large town that we knew was near the place we were looking for and we never found it. We asked people on the street, we flagged down other vehicles, went to a police station and time was going on. Time passed until we knew it was too late, hours had gone by and we had blown it.
We pooled our cash and found a chippy caravan and bought chips with mayonnaise a filthy habit I think invented by the Belgys themselves. Two blokes turned up for chips and double mayonnaise (obviously Belgian) and they were talking about the non-appearance of Patto at the town carnival they had just left.
This was translated by the roadies who could speak French, German, Servo Croat and Icelandic while we all stood around like numpties with no linguistic skills at all. ( The roadies had degrees and we had one GCE between us).
We followed them to where the gig was, but too late. The stage in the town square was being packed away and when they learned who we were made piss off you tossers arm movements. We had no money for somewhere to stay, no petrol and no money for grub and we were in Belgium.
The mayor of this place loaned us some lolly, he must have been very trusting because I'm buggered if I would. The next day we made it back to blighty and travelled to a college gig in south London where we supported Steely Span, and we went down like a lead balloon.
I am now getting close to the reason I'm writing all this clap-trap so be patient. When I left home my wife Elaine still had two weeks before the predicted date of the birth of our second child. Clive (the bass) phoned his missus and she told him the baby had been born, so after all that little Matthew had arrived in my absence"
- John Halsey, May 2017

Yes, I remember Ollie and Mike, that Ollie was a special player." Russ Ballard


Patto
Clive Griffiths bass vocals
Ollie Halsall guitar vibes keys vocals
Mike Patto vocals
John Halsey drums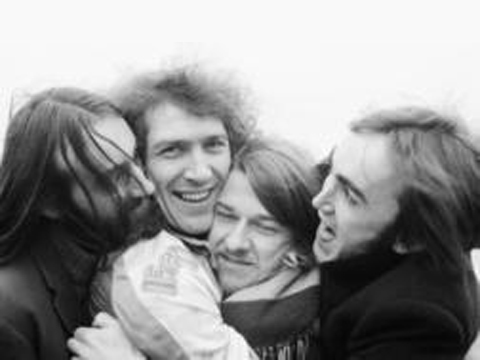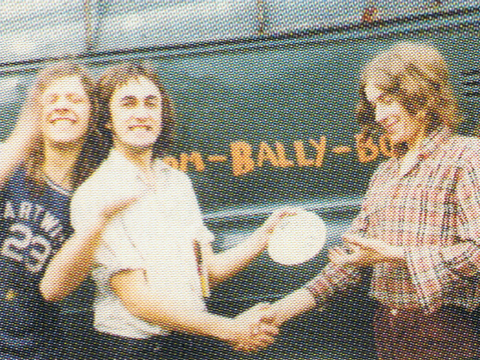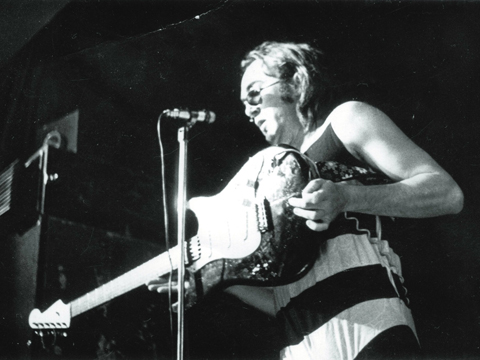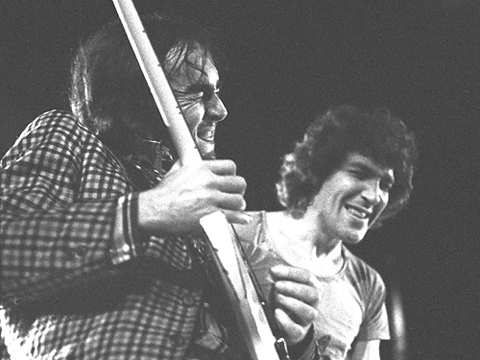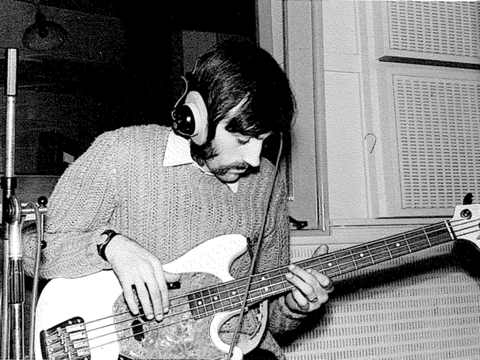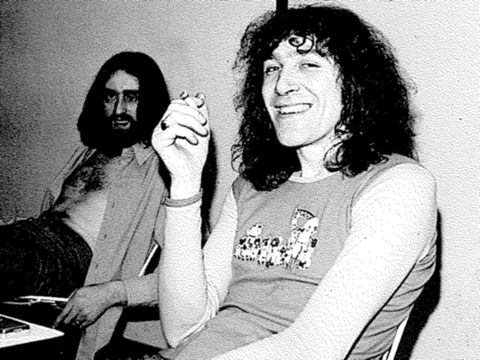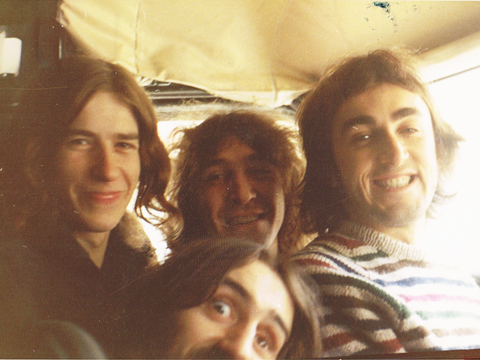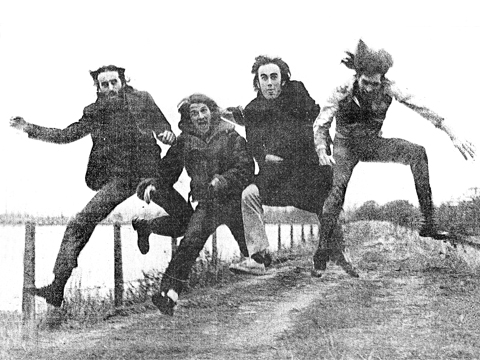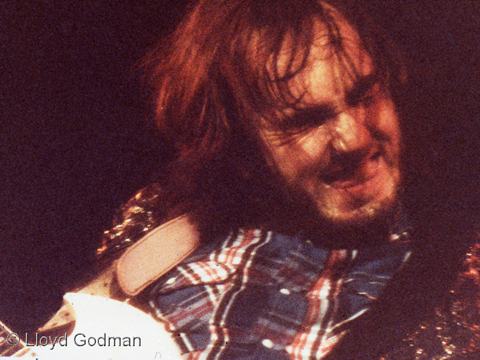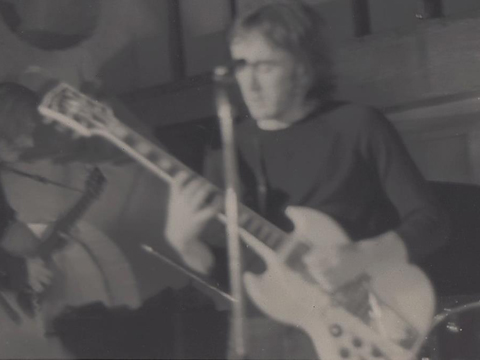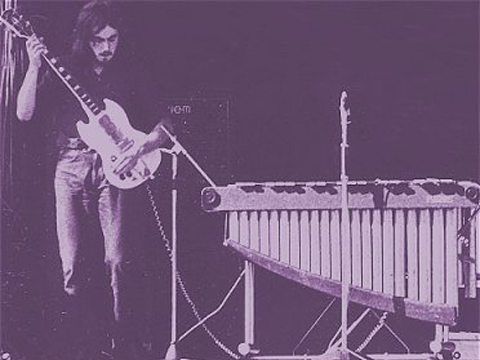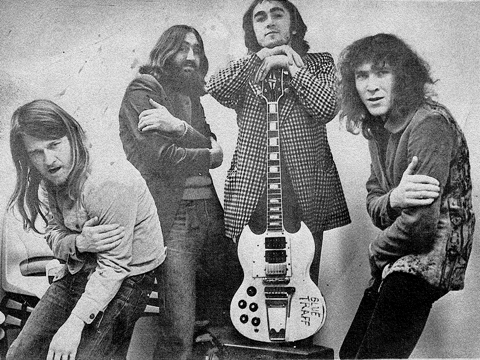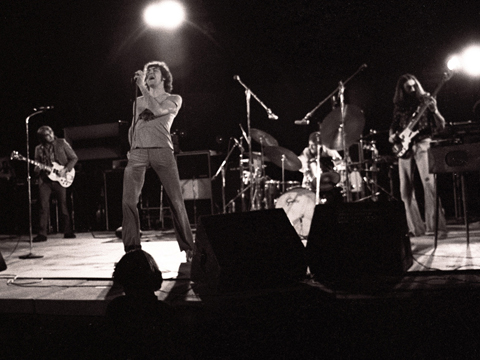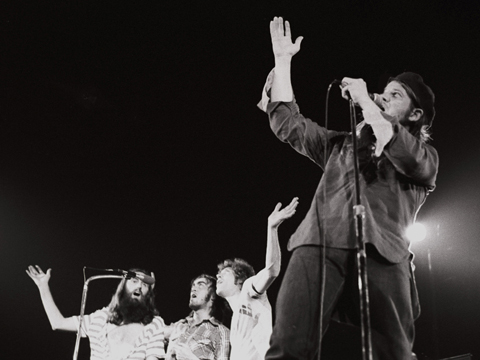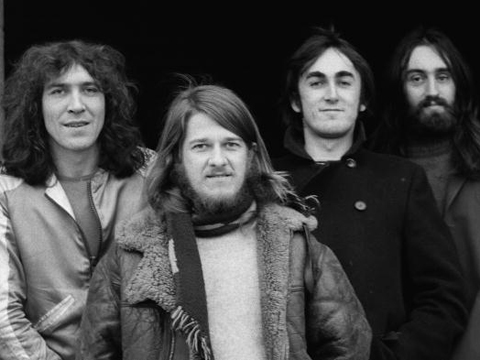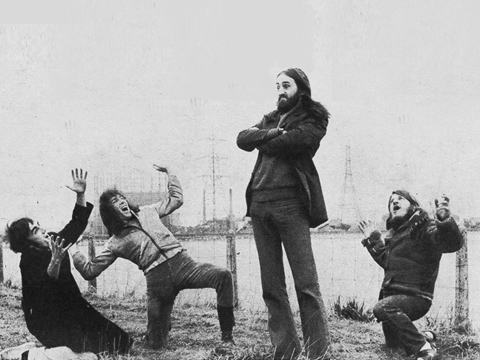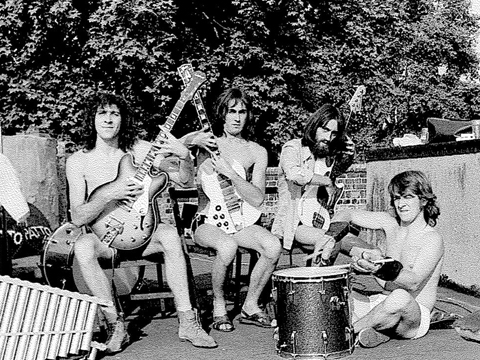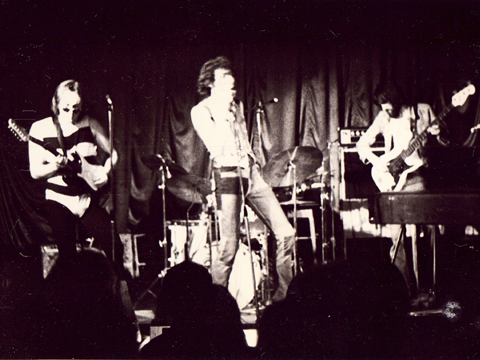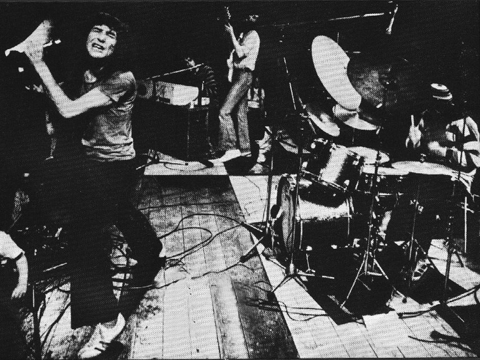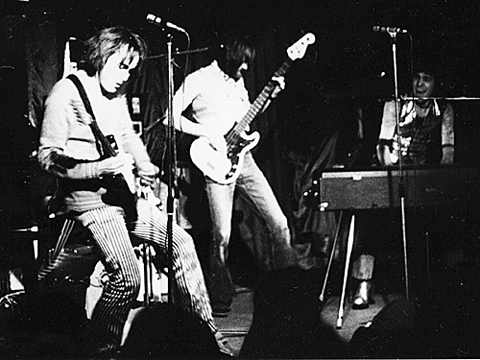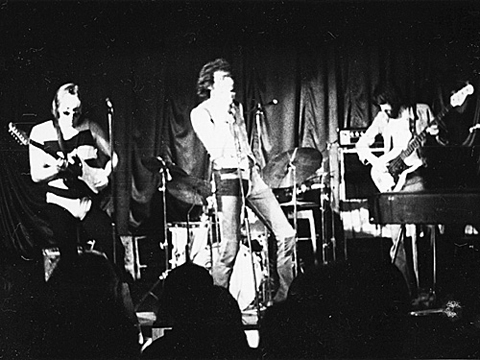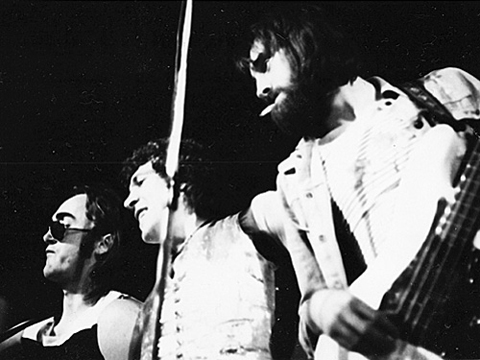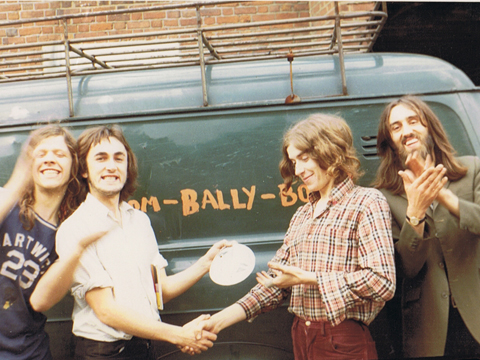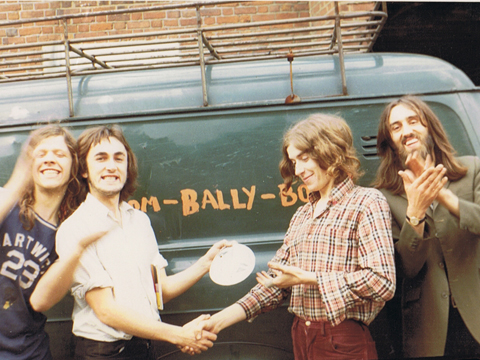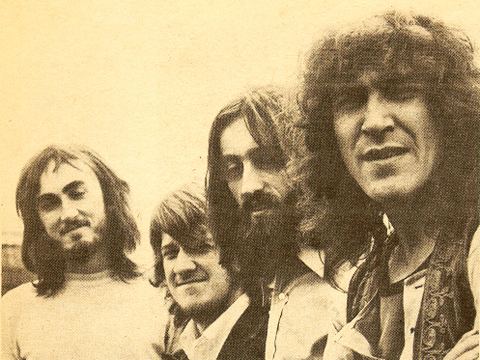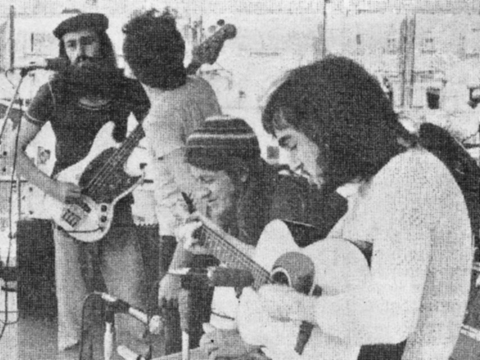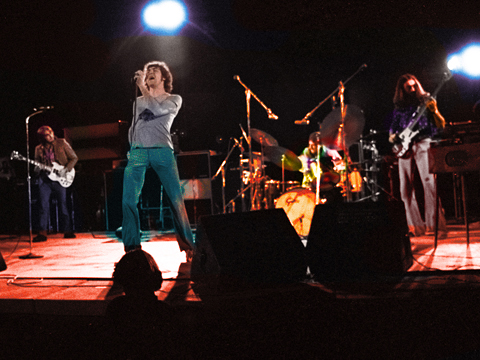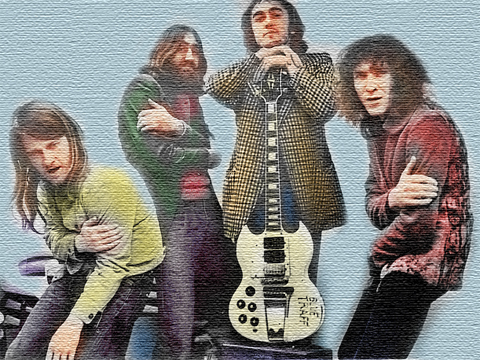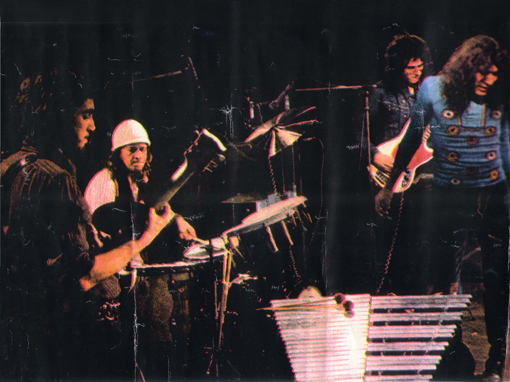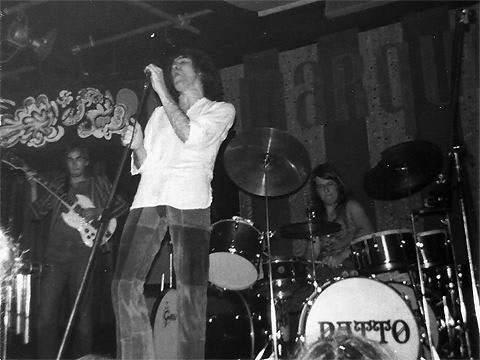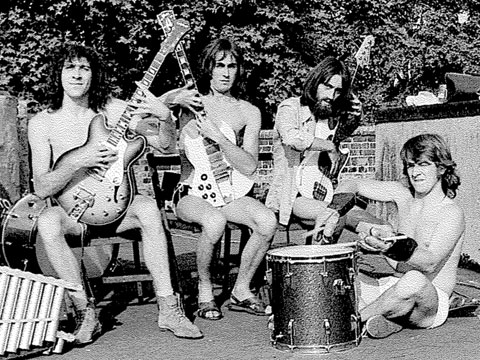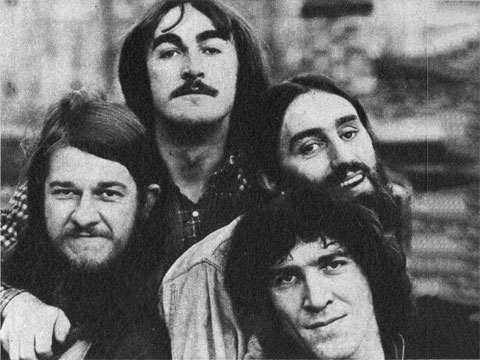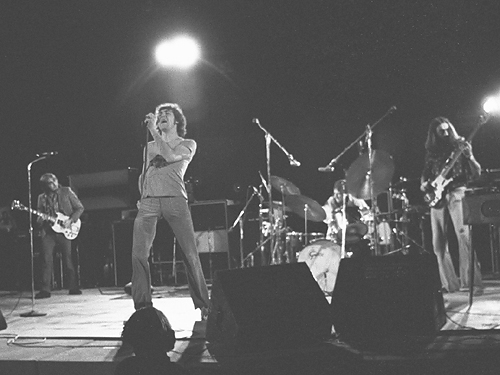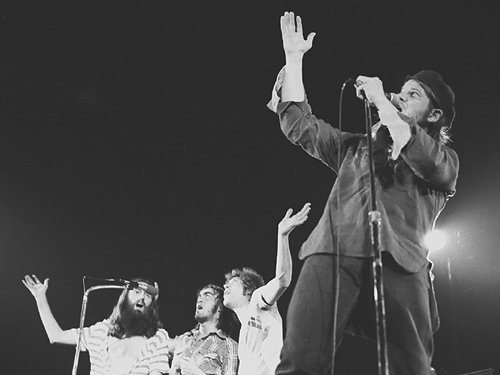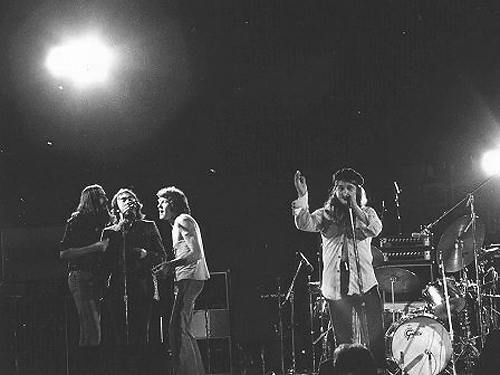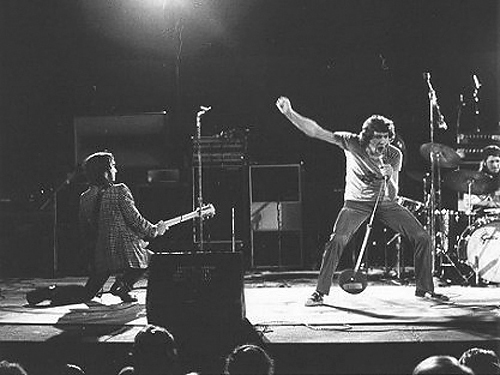 Live in Munich
17 April 1971
• San Antone
• Air-Raid Shelter
• Beat The Drum
• How's Your Father
• The Man
• Big Hunk O'Love
Best recording from these unreleased European shows, but that's not saying much. Hard work ;)
---
Piper 2000, Viarreggio, Italy
July 1972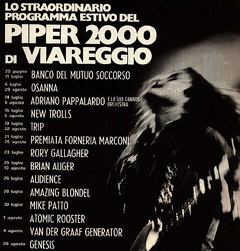 Hold Me Back
• Flat Footed Woman
• Time to Die
• The Man
• Big Hunk of Love
• Route 66
Recording coutesy of Francesco Malfatti

Piper 2000 story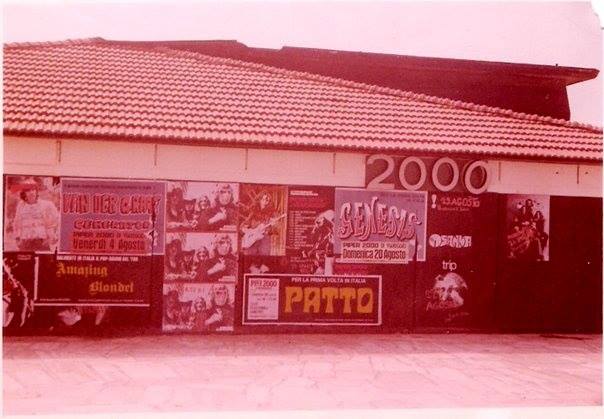 Photo: Thanks to Joerg Reinicke
---
Sheffield
Black Swan 14 November 1971
• Hold Your Fire
• Government Man
• Lullaby of Broadway
• Hi Heel Sneakers
• Al Along the Watchtower
• Rote 66
• Summertime Blues
• San Antone
• Auld Lang Syne
• You You Point Your Finger
• Tell Me Where You've Been
• Riding Along on the Cest of a Wave
• Day of the Locust
• Barnabus Swain
• See You At The Dance Tonight
• A Big Hunk of Love
• Hi Hi Hi Hi It's Off to Work We Go
• Who's Been Polishing the Sun
plus
• Stairway of Love
• Talking Shouting Blues
(To be documented)
---
Sheffield
Black Swan 16 January 1972
• Hold on to What You Got
• San Antone
• Somebody Got to Love Me
• Tell Me Where You've Been
• Carol
• The Browns in the Bight
• You You Point Your Finger
• Hold Your Fire
(To be documented)
---
Stockholm
Kungliga Tennishallen (The Royal Tennis Court), February 1972

• Hold Your Fire
• Shakin All Over
• San Antone
• Stairway of Love
• Don't Start Me Talkin
• You, You Point Your Finger

Big Hunk of Love
Thanks to Anders Ohman and Erik Amkoff for this remarkable recording from a tour supporting Ten Years After - Alvin Lee had the unenviable task of trying to follow this every night!. The guitar on Big Hunk of Love is possible the finest example we have of Ollie's playing.

Stockholm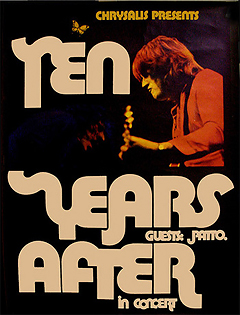 Alvin Lee and Ten Years After did a tour of Scandinavia with us supporting. On the first night we played an absolute stormer and not one person applauded. Not one! Then Ten Years After came on, they hadn't played for six months. Ric the drummer was so rusty it was unbelievable. It was like Sweep playing the drums with Sooty on the Magic Organ
And the audience went crazy. It made me wonder what it was all about.. certainly not about going on and playing well. Anyway, Alvin couldn't believe Ollie. He'd never heard him before, and he absolutely flipped. So he got a Revox and recorded every single Patto gig on the tour. Alvin even used to travel from gig to gig in our van., He just wanted to be with Ollie
- John Halsey . . . more
---
Oberrheinhalle, Offenburg 1971
• Stairway of Love
• Hold Your Fire
• You You Point Your Finger
• Shakin' All Over
• Route 66
• The Man
• San Antone
• Sittin' Back Easy
Newly discovered version of a concert recording previously thought to been made in Italy, The overall sound on this one is still quite poor but Ollie's guitar is distinct and quite stunning in places. Many thanks to David Osbiston for supplying this vastly improved addition to the Archive, and to Marc Bouhier for identifying the venue [probably!].
---
The Wake Arms
Epping, Essex 13 February 1972

• San Antone
• Hold Your Fire
• Shakin All Over
• Tell Me Where Yo've Been
• You You Point Your Finger
• Route 66
• Give It All Away
• Lonely Nights
• Little Jimmy Brown
• Unknown
• Big Hunk of Love
• Stairway of Love
Fair quality live recording - you can actually hear the bass! Rare outing for The Admiral's unique renderings of 50's 'doo wop' classics. Totally manic guitar on Hold Your Fire and an extraordinary, unidentified 25 minute [!] composition with Mike on piano.
---
Can You Hear Me Johann?
Deutschlandhalle, Berlin, Germany
3 March 1972
• Hold Your Fire
• San Antone
• Tell Me Where You've Been
• Don't Start Me Talking
• Route 66
• Unknown?
• Sittin' Back Easy
• Big Hunk o' Love
Entitled after Mike's impassioned cry to the roadie during the opening track. Dreadful sound quality. Virtually unlistenable. Halsey notably acknowledges the audience's 'appreciation' with the epilogue "Thank you and goodnight you miserable load of bastards, thank you!
---
Live in Germany
Friedrich-Ebert-Halle, Ludwigshafen, 8 March 1972
• Hold Your Fire
• Tell Me Where You've Been
• You, You Point Your Finger
• Route 66
• Shakin' All Over
• Stairway of Love
• Walk Don't Run
• San Antone
• Johnny Reggae [!]
• Sittin' Back Easy
Dreadful sound quality. Virtually unlistenable

Perhaps the best illustration of the excitement they generated in concert occurred some two years after they had split up. On a Friday [Actually, Sunday 6 July- Ed.] night in July 1975. at the Torrington in Finchley (one of Patto's regular gigs and the scene of their farewell show two years earlier), the four original members played a one-off benefit for the family of one of their old roadies, who'd been killed on a trip to India. The queue stretched round the block, literally hundreds were locked out, and inside Patto were playing like they'd never been away."

Nick Saloman, Timebox and Patto, Record Collector magazine, August 1990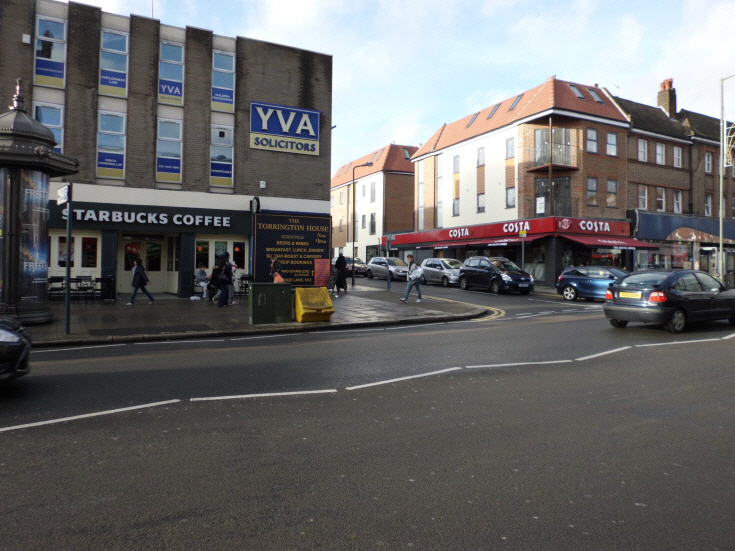 This is what the once legendary music venue, The Torrington, North Finchley, has been reduced to. Starbucks. Obviously necessary, because it's such a long way to Costa. ;)

The Torrington
The Torrington
London, 9 April 1972

• Intro [Soley Soley]
• Move It
• Hold Your Fire
• Maud, I'm Bored
• Little Jimmy Brown
• Lonely Nights
• Rebel Rouser
• Oh Carol
• Tell Me Where You've Been
• You, You Point Your Finger
• Money Honey
• Walk Don't Run
• Big Hunk of Love
• San Antone
+ Gary Windo [sax]
Essential listening because it is one of the few remaining complete performances and includes much of the sheer lunacy that was Patto. Appalling quality recording via [John Halsey's] portable cassette recorder, but somehow it works.

The Torrington
---
Kings Cross
King Sound at the Kings Cross Cinema
[Fomerly the Scala Cinema]
24 June 1972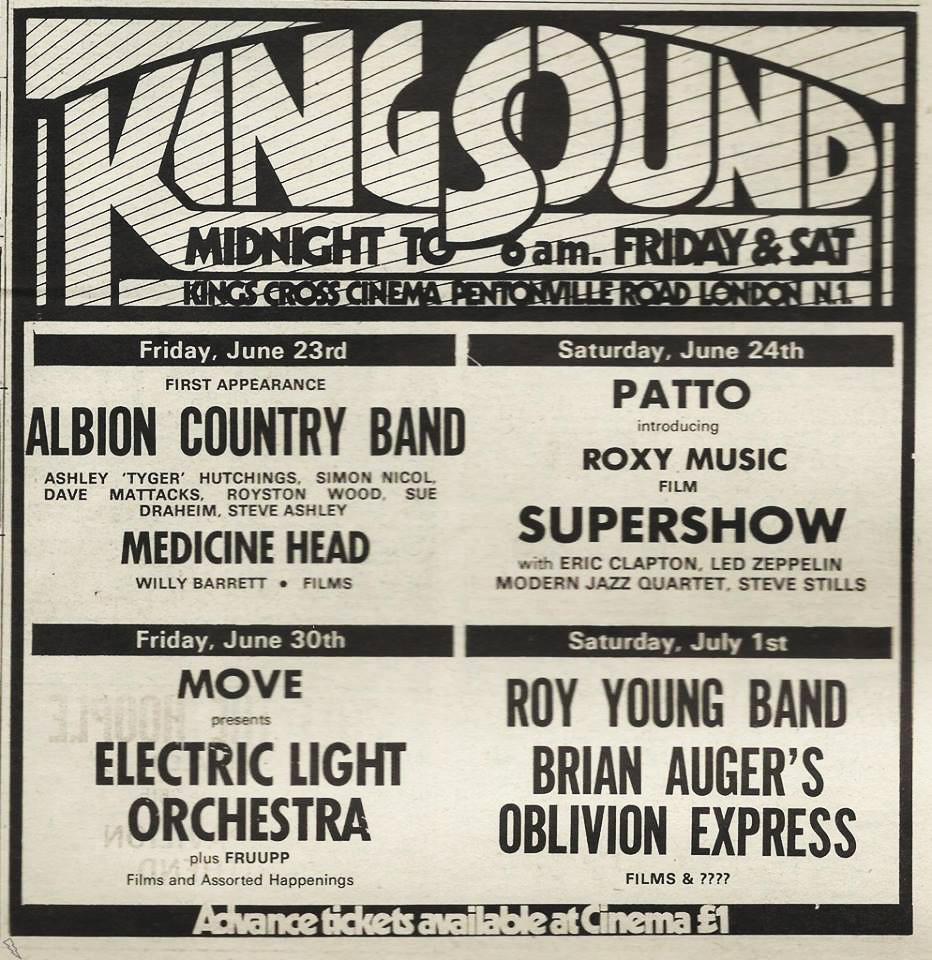 • Intro
• Don't You Rock Me, Daddio
• John Henry
• All I Have to Do is Dream
• Warm Red Glow
• San Antone
• I Got Rhythm
• Tell Me Where You've Been
• Hold Your Fire
• Mummy
• Stairway of Love
• Little Jimmy Brown
• Flat Footed Woman(incomplete)
• Turn Turtle
• Singing The Blues On Reds
• Big Hunk O'Love
• Lonely Nights
Appalling quality recording. You had to have been there - and Roger Fitton was!

"I went to an all-night gig at the Kings Cross Cinema where Patto were supposed to be supporting Roxy Music. The latter superstars never turned up; no refunds were offered and the management compensated by repeatedly playing the Mothers of Invention with the Turtles at a million decibels.
So, when Patto finally took to the stage, they got a very bad reception from lots of morons in the crowd who clearly blamed them for being ripped-off. It was ugly, ugly, ugly - just a few badly-chosen words away from a full-scale riot.
But the band simply turned the situation on its head: John Halsey doing the Mummy stuff and then playing the washboard as the band sang [skiffle standards] and the four of them delivering one of the best live performances I have ever personally seen. Ollie Halsall's guitar playing was phenomenal and keyboard stuff he did made Patto sound so much more than a four-piece.
Tracks like Government Man and Singing the Blues on Reds - which I personally think is what they were all about with the light and shade and time changes in the middle - stand-up even today. They should have been famous - but they were probably ahead of their time."
---
Don't You Rock Me!
The Supertivoli
Travagliato, Brescia, Italy 29 July 1972
• Loud Green Song
• Tell Me Where You've Been
• Hanging Rope
• Stairway Of Love
• Dream
• Singing The Blues On Reds
• I Got Rhythm
v Peter Abraham
• Hold Your Fire
Pretty grimm recording. Only essential content being a skiffle session with washboard solos from The Admiral.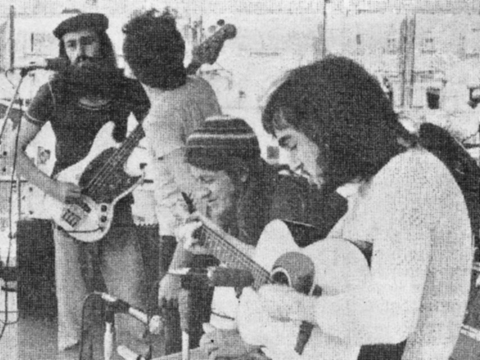 ---
'The Mucky Duck'
The Black Swan, Sheffield, November 1972
• Cold Turkey
• Loud Green Song
• Last Night I Had a Dream
• Peter Abraham
• Singing the Blues on Reds
• Hold Me Back
• Stairway of Love

LISTEN
Recorded on Admiral Halsey's mobile studio i.e the same Phillips cassette recorder on which he, more successfully, captured the Warts and All album

The Mucky Duck
---
'And That's Jazz!'
The Torrington, London 21 January 1973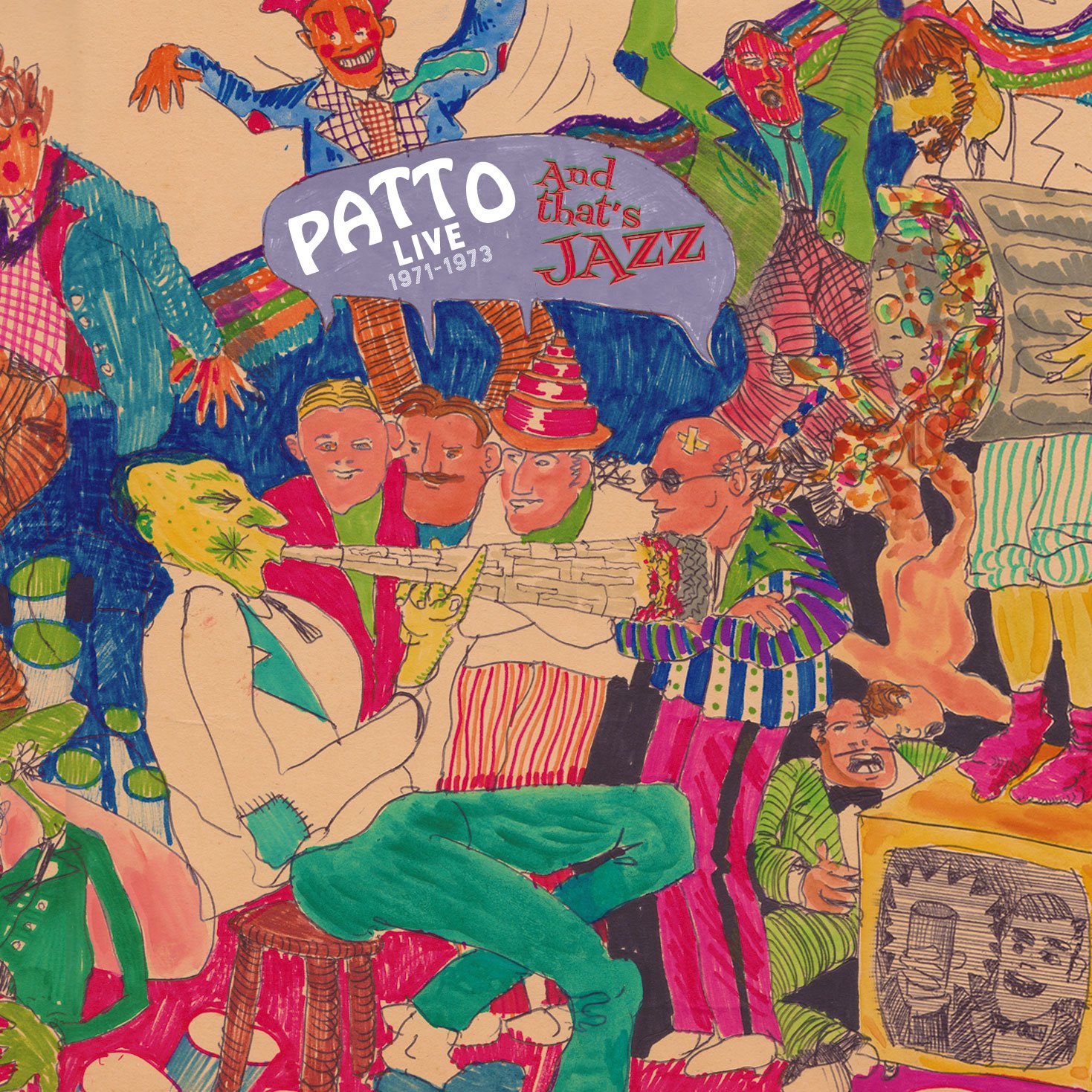 San Antone

Hold Me Back

Holy Toledo

Singing the Blues on Reds

My Days Are Numbered

Tell Me Where You've Been

Dear Landlord

The Dream I Had Last Night

Flat Footed Woman

Turn Turtle

Peter Abraham

Loud Green Song
+Dave Brooks [Sax]
Recordings © Colin Johnson 2017
Excellent quality recording made at the gig by Colin Johnson. Probably the best example of live Patto there is.
Particularly revealing on this session are Clive's bass and The Admiral's drumming - with which I'm sure he even surprised himself.
But, if you listen to nothing else, check out Ollie's solo on 'Hold Me Back' - possibly the finest example we have of what he was all about in those days. Prepare to be jaw-dropped.
'Im Baroque' is what I think the song is called. Colin names it 'Playing in Oz' Anyone?
The title 'And That's Jazz' derives from the inexplicable singing of the phrase at the end of 'My Days Are Numbered'
As far as can be established, this is the last Torrington gig with Ollie [until the July 1975 reunion0
Additional lesser quality Torrington recordings by Colin [date unknown]:
• Carol
• Hi Heel Sneakers
• San Antone
• Staitway of Love
• Mummy

The Torrington
---
Sheffield
Black Swan 25 May 1975
• Hold Your Fire
• My Days Are Numbered
• Sittin' Back Easy
• Let It Rock
• Country Pie
• I Got Rhythm
• Peter Abraham
• Loud Green Song
• Singing the Blues on Reds
• Alcatraz
• Government Man
• Hold Me Back
• You, You Point Your Finger
• Move Over
• A Big Hunk of Love
• Day of the Locust
• Helter Skelter
• Hi Ho
• Happy Days and Lonely Nights
(To be documnted)
---
The Torrington London 6 July 1975
[Reunion benefit concert]
THE LAST EVER PATTO GIG


Anecdote (The Midwife)

Hold Your Fire

Loud Green Song

I Got Rhythm

Stairway of Love

Mummy

Walk Don't Run

Route 66

Hold Me Back

My Days Are Numbered

Sittin' Back Easy

Singing the Blues on Reds

Government Man

Shakin' All Over

A Big Hunk O' Love

Lonely Nights

Hi-Heel Sneakers
HI HEEL SNEAKERS WAS THE LAST SONG PATTO EVER PLAYED

The Torrington