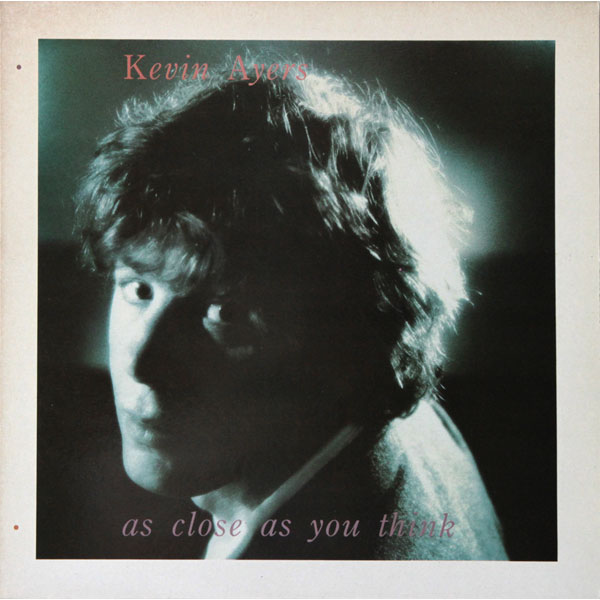 Note the incorrect spelling 'Ayres' on the front cover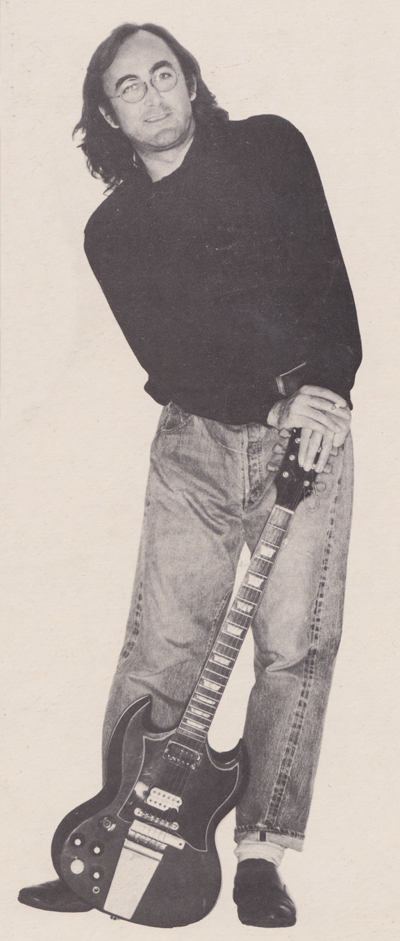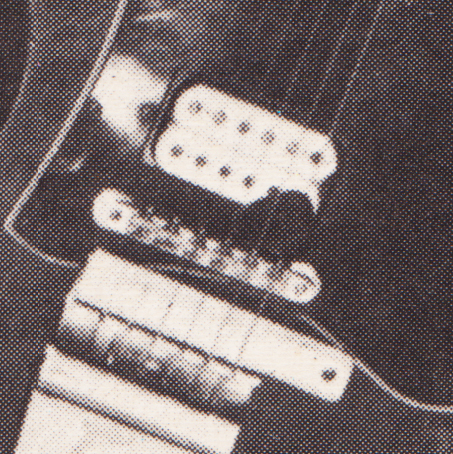 btw this is where you keep your plectrum. You'll all be doing it now ;)
Written and composed by Kevin Ayers except tracks 1, 6 ,8 & 9 Ayers/Halsall and track 2 Ayers/Halsall/Gregmar
'Never My Baby' is credited to Ayers but surely this is a Halsall composition?
Kevin Ayers Lead vocals, rhythm guitar
Ollie Halsall Guitar, backing vocals*
Poli Palmer Fairlight programming
Pat Crumly Saxophone and flute
* Lead vocal on Never My Baby
Released June 1986 Illuminated
Recorded 1986, Boz Burrell Studio, London
Produced by Ollie Halsall & Poli Palmer

The original vinyl version is out of print and, as far as we are aware no authorised alternatives are available for sale.
The riff on Too Old to Die Young (in fact another version of Champagne & Valium) was later ressurected on Another Rolling Stone from Falling Up.
Kevin wrote the new lyrics to 'Stepping Out'. Ollie's original version appears on the Caves album.
Ollie-freaks should take especial note of this remarkable album. The credit 'Kevin Ayers featuring Ollie Halsall' could almost be reversed - such is the balance of the collaboration. Indeed, Never My Baby is, to all intents and purposes, a Halsall solo performance.